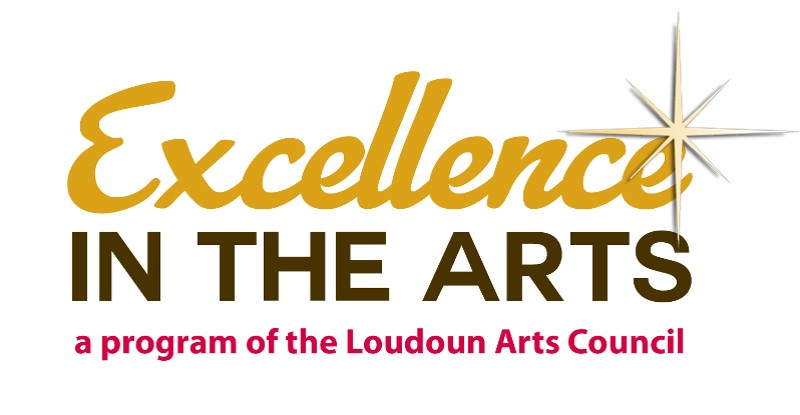 The Loudoun Arts Council has announced the return of the Excellence in the Arts awards program for 2018. The newly renamed Gale Waldron Excellence in the Arts recognizes outstanding achievement by emerging artists in grades 10 through 12. High school students may compete for cash prizes in eight arts categories: visual arts, digital arts, dance, piano, literary, instrumental, voice, and theatre. Completed applications and payments are due no later than March 5, 2018.
Enter Now
Read the general information and guidelines material
Complete the online entry form
Pay the applicable entry fee via PayPal (no PayPal account needed) or request a fee waiver if the entry fee poses a hardship for you

LAC Members — $5 per category





Non-Members — $10 per category





New Basic Membership $10 plus $5 per category





If joining the LAC as a new member, complete the online arts council membership form
Meet the deadlines for the categories in which you have enetered (artwork delivery, audition dates, etc.)
Participants will be judged by professionals in each field, and comments from all judges will be provided in order to help studentsadvance in their artistic endeavors. First and second place winners will be awarded cash prizes of $500 and $250, with additional cash prizes or honorable mentions to be awarded at the judges' discretion. Winners will also have the opportunity to present their accomplishments at a special public event held in early May at StageCoach Theatre in Ashburn.
After almost a decade's hiatus, this year's Excellence in the Arts will be the 18th competition. First held in 1990, Excellence has seen more than 900 students compete over the years for more than $30,000 in prizes. Past Excellence award winners have gone on to important careers in the performing and visual arts. The LAC has begun raising funds for this year's Excellence competition, and hopes to be able to increase award amounts in the future.
The Loudoun Arts Council promotes the arts in Loudoun County by advocating for and assisting arts organizations and individual artists. The LAC operates as the interface between artists, organizations, and arts supporters by providing information, education, research, and communication to benefit the arts community as a whole.
Sponsors are needed in each arts category. Contribute to your category of choice. Your sponsorship will also include a one-year supporting membership in the arts council for you or your organization, or a one-year extension of your current membership. Sponsors will also be thanked prominently in our printed materials, press releases, and at the awards reception in May.
Sponsor a Competition or an Individual Award or Donate Any Amount
To volunteer to help with the Excellence in the Arts awards program as a judge or in some other way, or to find out more about the many ways you can contribute, please email info@loudounarts.org.