---
---
DebKArt Home Studios — Ashburn
David Shevlino Paints the Nude or Clothed Figure from Photos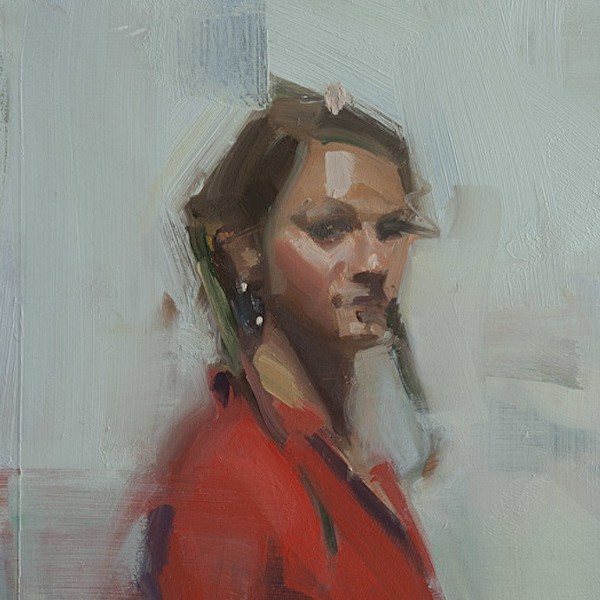 This class is about painting the figure alla prima (wet into wet) from photos. We'll explore the techniques used to create a fresh, direct response to our subjects. We'll also discuss what makes a good photo to use as reference, as well as creating a sense of movement and avoiding the inherent problems of photos. On the first morning there will be a demonstration, then the class will paint. Students will learn to look at the figure and see it in terms of large, overall basic shapes. Working on a toned ground, we'll start by sketching and placing the subject on the canvas. Then we block in two simple values: light and dark tone. After that we begin adding mid tones. By learning to simplify form, values and color, we begin to interpret and break down the figure into more understandable tones and shapes instead of becoming distracted by details. This helps us to paint our subjects with greater clarity and directness. This class will be particularly helpful to students who wish to paint more loosely and to paint their subject with greater economy.
Juan Jr. Ramirez Paints Realistic Portraits from Photos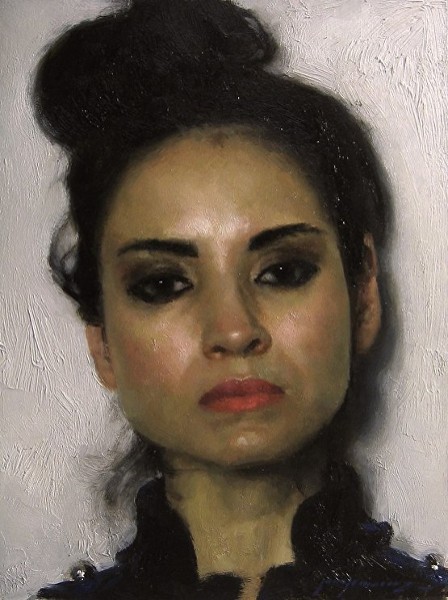 Keeping it real... "Ever since I was a child, I was struck by realistic illustrations. The older I got, and the more I learned about art history and painting techniques, the more my understanding and awareness about realism developed. Da Vinci's Mona Lisa was more realistic than other portraiture of his time. Rubens was more realistic than the renaissance artists. Sargent was more realistic than romantic artists. Even in movies, the T-Rex in Jurassic Park was more realistic than the Claymation T-Rex from King Kong. Today, we see realistic contemporary artworks made out of all kinds of materials. Realistic heads are made out of gum balls, yarn, nails, strings, wires, finger prints, jello, and countless ordinary objects. Regardless of the medium, what is Realism? How could any found object, or painting techniques produce realism? In this workshop, we'll delve into the details that make painted portraits look realistic. From drawing methods, to color mixing and paint application, we will focus on producing realistic paintings. We will use a photo to make it easier, but paint it as if it were from life. I hope to pass on to you knowledge and techniques that will make your work appear more real." —Juan Jr. Ramirez
Carlo Russo Paints the Still Life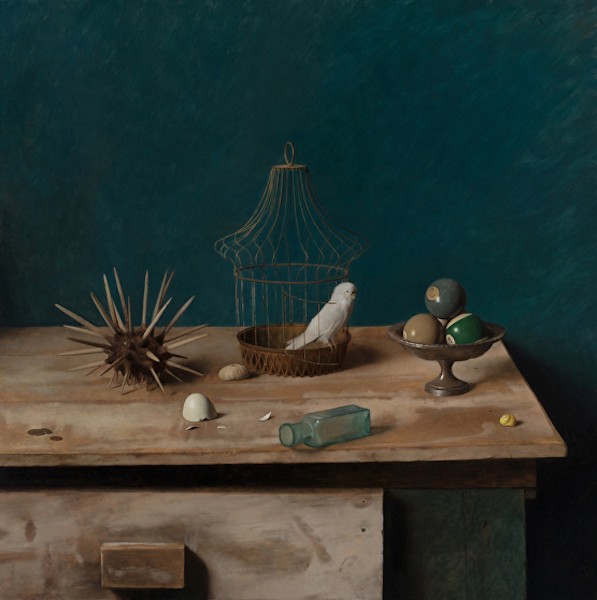 In this four day class we will explore some of the key elements in creating a successful still life painting. The instructor will cover subjects such as composition, object selection, color harmony, painting technique, materials and more. Often the success of a painting is determined before a mark is ever made on the canvas. In this class, the instructor will share his insights, experience, and expertise on how to create a harmonious, well designed and successful picture. Each day the instructor will demonstrate for the class to give a deeper understanding of the techniques involved.
TJ Cunningham Paints the Landscape Outdoors Plein Air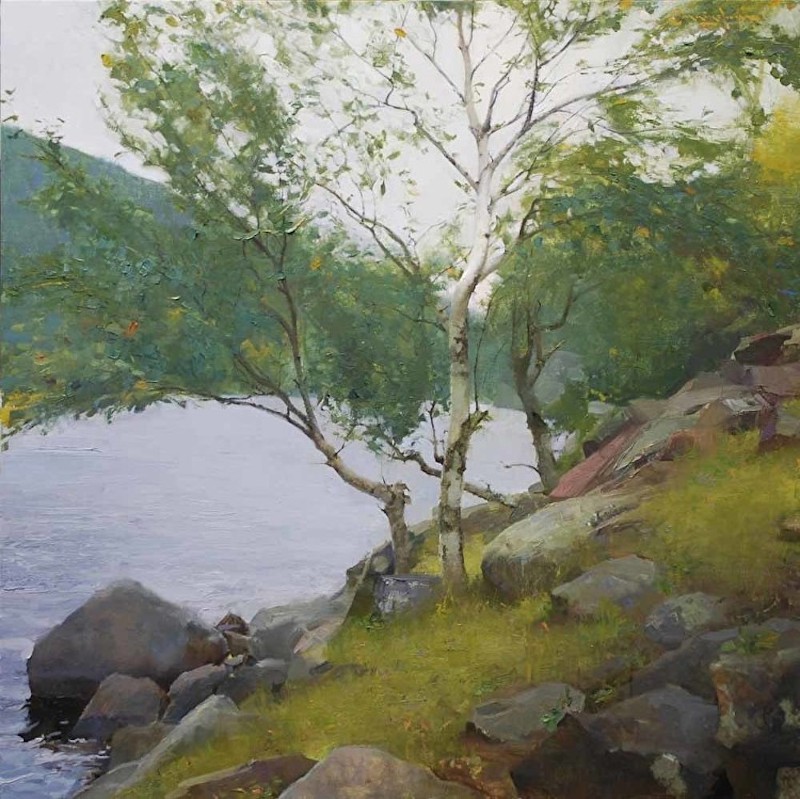 The focus of this workshop is learning to see reflected light and color in landscape painting. Working from life, TJ Cunningham will demonstrate his process during daily demonstrations and then assist attendees as they complete their own paintings. This focused, four day workshop will be conducted outdoors at various wooded sites in the Broadlands neighborhood of Ashburn, Virginia. We will locate close to amenities and parking. All levels of experience are welcome. Composition, drawing, and basic value and color distribution will all be discussed. As an optional activity, you are invited to join TJ Cunningham at the National Gallery of Art in Washington, DC, on Tuesday, September 25th. You can meet him there, or travel on the metro bus and rail system from Ashburn with TJ. It is about a one hour commute, and exact change or a metro card are required for the bus rides. TJ has researched select paintings in the gallery's collection. He will seek them out and lead a discussion on each one. Lunch is available for purchase in the museum's cafeteria. This will be a fun and educational experience.
Felicia Forte Paints Alla Prima Still Life and Portrait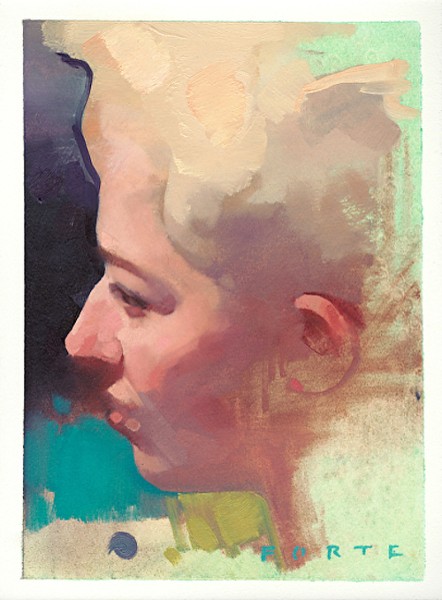 Alla Prima painting, or wet into wet, single session painting is a stimulating method which teaches you to be present in every brush stroke, focusing only on the essentials, ultimately giving you great dexterity and control. With demonstration and gentle critique, Felicia will challenge you to correctly observe and record the fundamentals: shapes, values, edges and color. In this workshop Felicia will combine portraiture, the subject that she was first interested in, and with which she gained her skill with her current interests in still life, interiors and abstraction. Felicia is an inspired and creative teacher with 9 years of teaching experience under her belt. She will interact with each student according to their experience and strengths. All levels welcome!
---
---
---