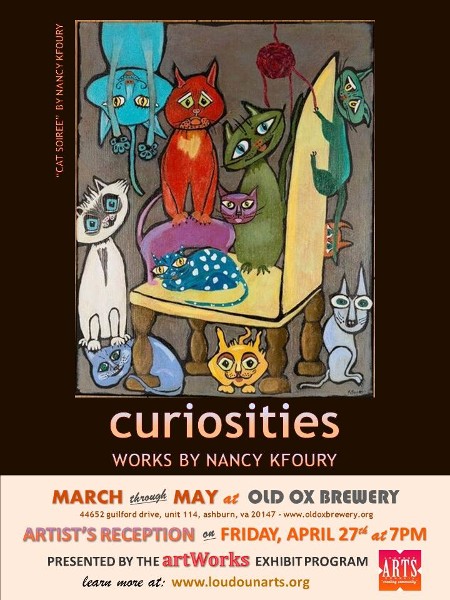 Nancy Kfoury's paintings will be exhibited at Old Ox Brewery through the end of May.
Explore a world of curious creatures, enchanted faces and mystical landscapes created by painter Nancy Kfoury, the newest artWorks participating artists, on display at Old Ox Brewery. Kfoury creates her vibrant work with an array of media — oil, acrylic, watercolor and alcohol ink. "Nothing is realistic," says Kfoury, "yet there are elements of realism in each painting."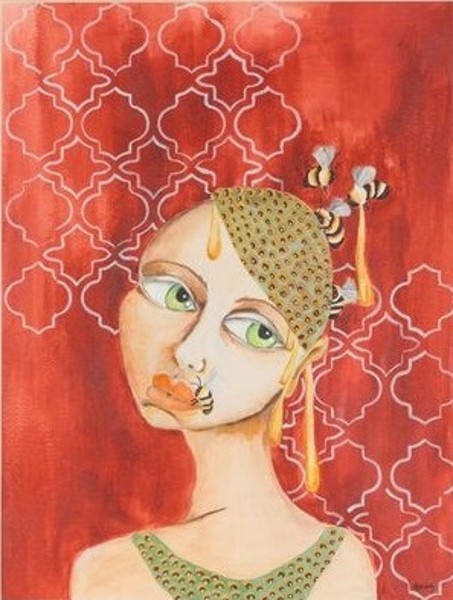 "Honey" by Nancy Kfoury
Discover Kfoury's beautifully eccentric exhibition at Old Ox Brewery at 44652 Guilford Drive, Unit 114, Ashburn, VA 20147 through the end of May. Meet the artist at a special reception on Friday, April 27th at 7pm.