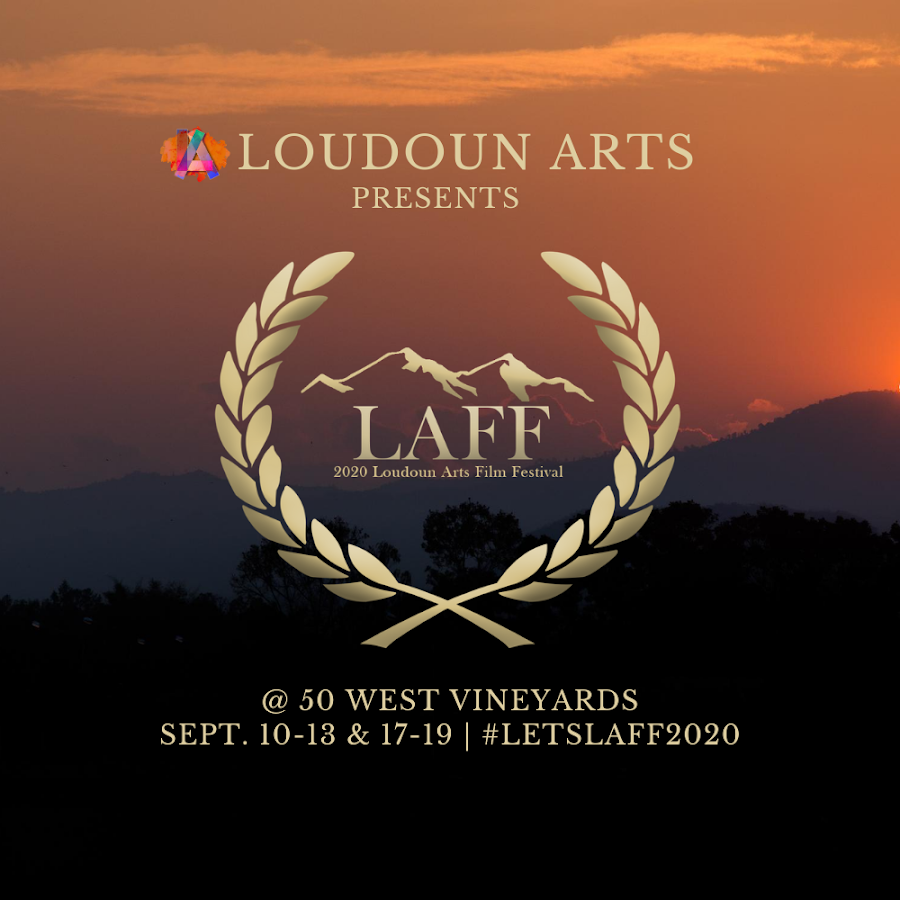 Loudoun Arts Presents the 2020 Loudoun Arts Film Festival at 50 West Vineyards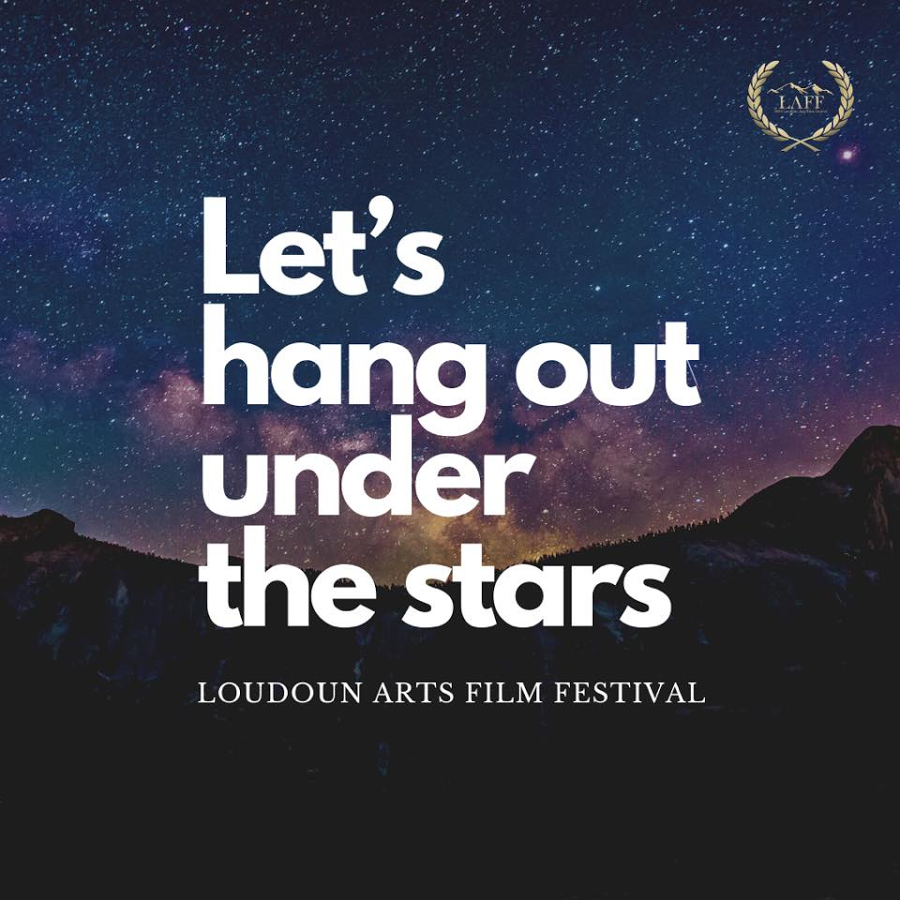 Lets' hang out under the stars...
Last winter, organizers originally planned the first Loudoun Arts Film Festival as a large public event. Conceived in conjunction with Loudoun Arts as a multi-media street fair, LAFF was to be held in August at various venues in Leesburg. Film submissions started rolling in just before the world learned of a global pandemic. The planners quickly pivoted, and then pivoted again. By now they had a large submission list of award-worthy films, just waiting for an audience.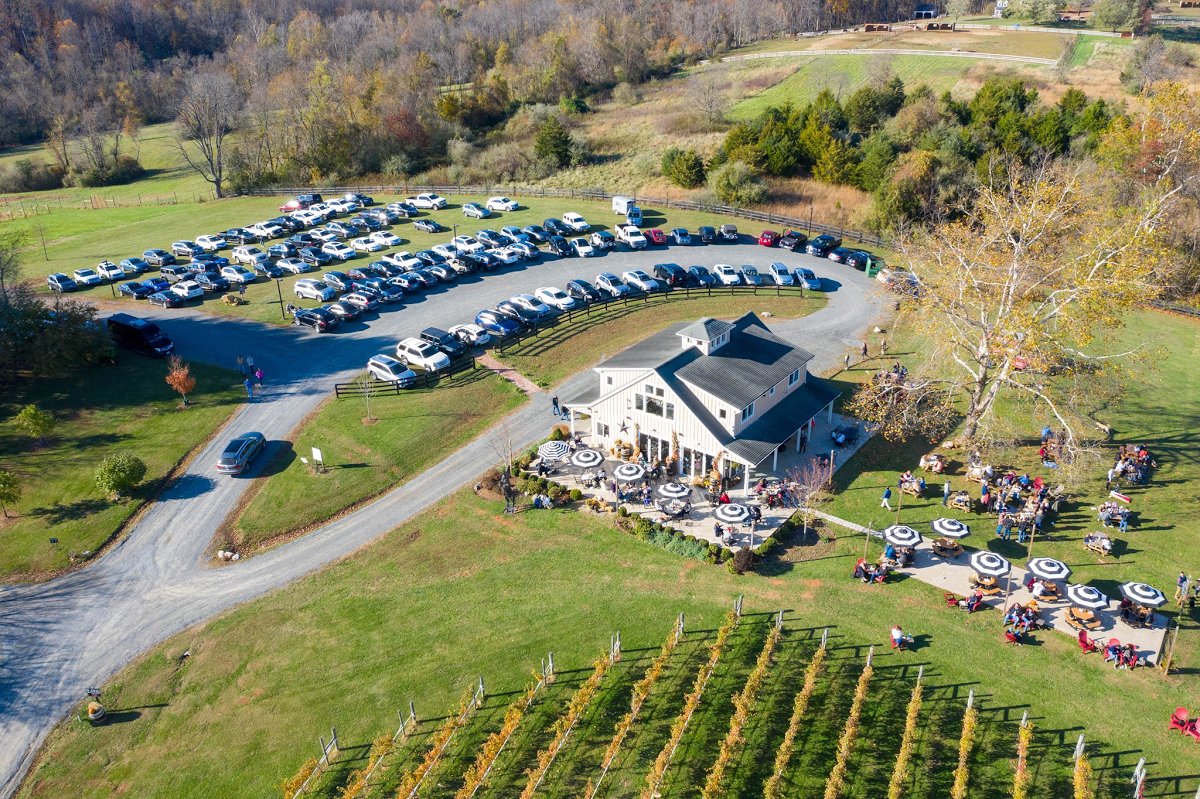 An aerial view of the 50 West Vineyards tasting room and grounds
Following the guidance of the CDC, and with the safety of the audience, creators, sponsors, and staff in mind, LAFF's organizers decided to think creatively. They purchased projection equipment, and moved to a multi-day combination drive-in-theater and online event, now scheduled for August 29th through September 19th at 50 West Vineyards in Middleburg.
LAFF was created to be a platform for independent filmmaking, creative expression and immersive entertainment, supporting both emerging and established voices. In its first year, LAFF has attracted top-notch submissions from filmmakers around the globe. The festival will also include live music, great food, wine tasting and a visual art exhibit in a safe physically-distanced environment. Ticket holders will be provided PPE, have their temperature checked upon entry and hand sanitizing stations will be placed throughout the venue.
Tickets for the Online festival and the Drive-In go on sale August 15th at www.loudounartsfilmfestival.com
The online festival will run from August 29th - through the end of the Drive-In Theater event on September 19th.
Drive-In Theater Dates (tickets are limited)
September 10th through 13th
September 17th through 19th
The event will be held at 50 West Vineyards (39060 John Mosby Highway, Middleburg).
Ticket holders (21 & up) will be provided a complimentary wine tasting courtesy of 50 West. Learn more about scheduled events at www.loudounartsfilmfestival.com.
**LAFF is seeking volunteers to make this event work! All volunteers will receive one free ticket to the the Drive-In Theater at 50 West. VOLUNTEER here.