Silvia Souza
Silvia Souza is an art teacher who was looking for a different way to teach the glass art of Dale Chihuly to her middle school students. She remembered working with polymer clay many moons ago and had seen interesting work using translucent layers. And so a new journey began delving into the many ways to use this medium, exploring the fantastic ways in which paint and other art tools combined with it, and then forming it into jewelry, paintings or objects.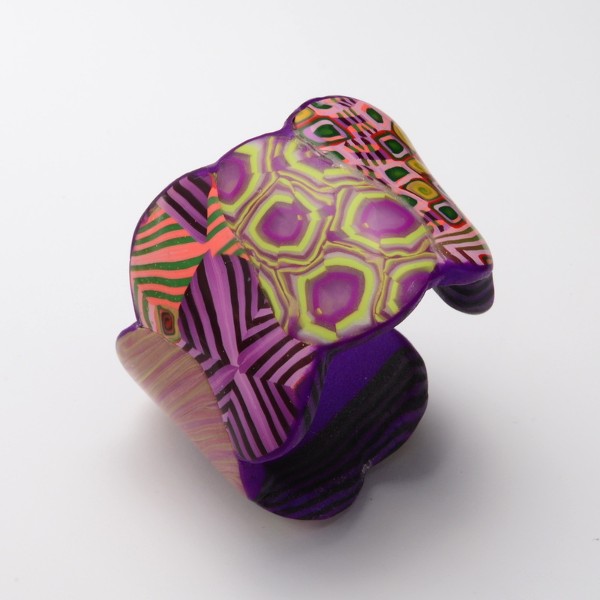 Polymer clay bracelet by Silvia Souza
Silvia Sabadell was born in Buenos Aires but grew up between cultures and continents. As a kid, she entered many drawing competitions and still looks longingly at colored pencil boxes like the one she won in second grade in Argentina. She has degrees in architecture, art and architectural history and computer animation. But she also values the many classes in painting, jewelry making, polymer clay, mixed media and fiber arts she has taken over the years. She was introduced to needle arts by grandmothers and aunts and continues to incorporate those skills into her work as well.

Living close to the Potomac River and at the foot of the Virginia Piedmont there are many great walks in the woods and along the waterways that provide treasures from nature that either inspire a design or are embedded into one. Spain is a second home and it too provides treasures and inspiration.