Point of Rocks "Art at the Point" Festival
Chesapeake and Ohio Canal Towpath, Point of Rocks, MD 21777 (Directions)
Art at the Point, an annual festival in historic Point of Rocks, Maryland, features music, arts and craft vendors, and artist demonstrations.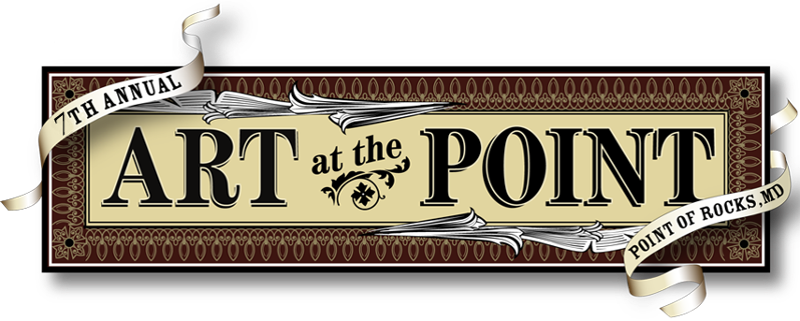 Art at the Point Enjoy the day, Saturday, September 30, 2017, in the countryside with an entertaining arts festival located on grass parkland next to the C&O Canal National Historical Park, Old Mainline of the B&O Railroad, and Potomac River. Artists, musicians, and demonstrators will be on hand — free admission, free adjacent parking, food, baked goods, & location will make a day's outing enjoyable for both artists and visitors. Located 15 miles from both historic Leesburg, VA, and Frederick, MD and an easy hour drive from either Baltimore or Washington, DC — this is an ideal venue for celebrating our region's art and music.
Art at the Point is organized by the Point of Rocks Ruritan Club. We believe in the power of music and art to transform our community. Come take part in the celebration with us this year!