LAC Professional Member
LAC artWorks Artist
Leesburg First Friday Participant
Jim Sisley / Tryst Gallery
Tryst Gallery, 312 East Market Street, Suite F, Leesburg, VA 20176 (Directions)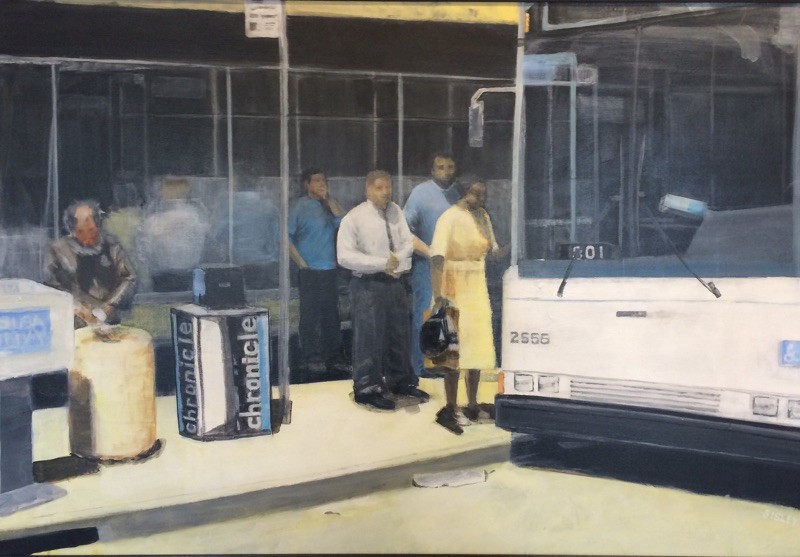 Best Yellow Dress, by Jim Sisley
A painter of the scenes and subjects that interrupt his daily focus, Jim Sisley's images are of simple daily experiences that we witness but seldom stop to deeply consider. These representational works are often about the power imbalance in relationships. Whether that power is known or unacknowledged by those involved, we relate to the imbalance because we each experience it so often.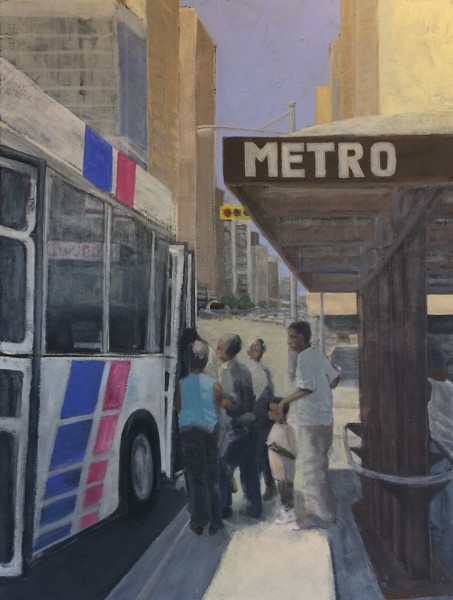 Metro, by Jim Sisley
Sisley uses light, contrast and shadow to emphasize the drama inherent in relationships and, at times, the inner struggles we experience when we believe we are alone. He also creates abstract large format works with imagery that relies on color and brushwork to elicit an emotional response from the viewer.
Sisley is also a participating artWorks artist whose work could grace the walls of your venue in rotating quarterly shows.