LAC Professional Member
WLAST Artist & Tour Stop
Claire Courpron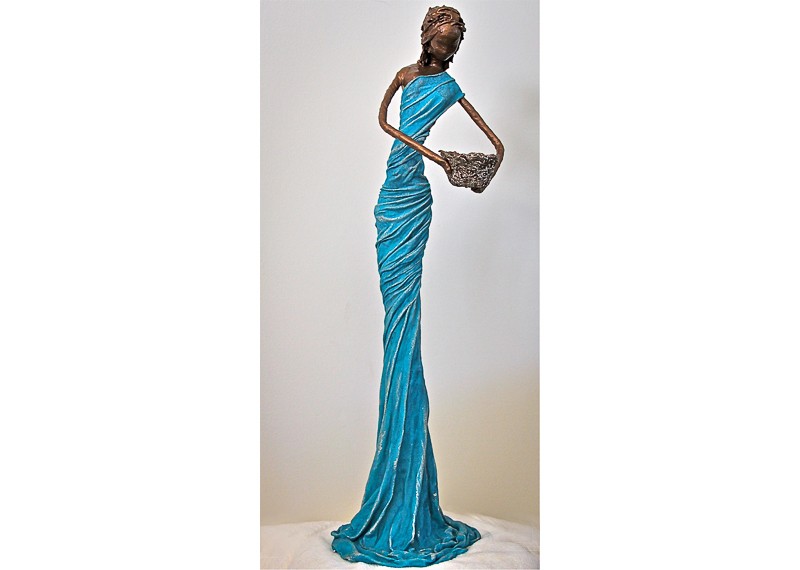 Blue Dress, sculpture by Claire Courpron.
A sculptor using nontraditonal materials, Claire Courpron creates haunting and instantly recognizable work. With a passion for fashion and design, Claire Courpron creates statuesque monochromatic or limited-palette designs that capture the viewer's imagination.
Beautifully posed female forms, thoughtful still life compositions, and softly draped bottle wraps created from recycled fabrics and paint enliven interior spaces with movement and texture.