LAC Professional Member
LAC artWorks Artist
Laura Hopkins / Laura Hopkins Fine Art
Laura Hopkins is an American landscape oil painter. Her work expresses the mood and enduring beauty of quiet rural scenes — the atmospheric, soft light of twilight and dawn, expansive skies reflected in ponds and streams.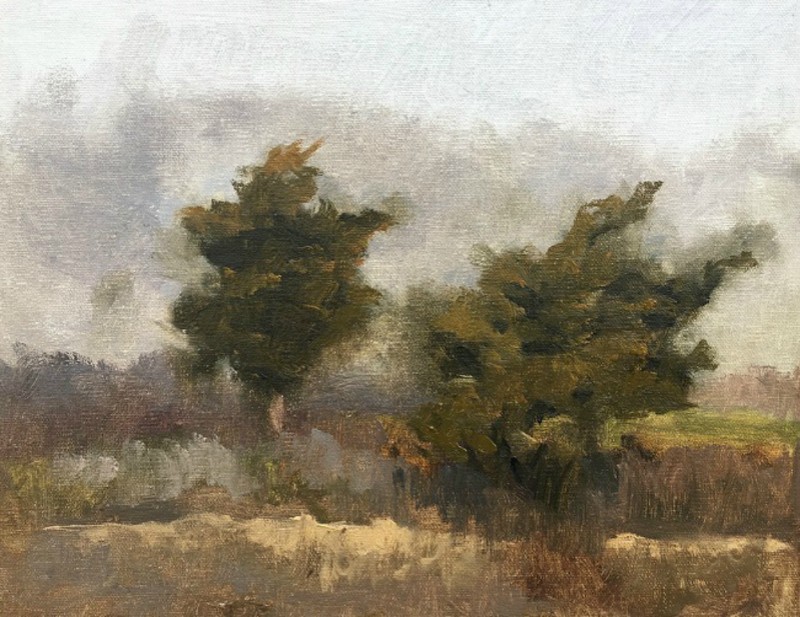 Plein Air Study (Old Lyme, Connecticut) by Laura Hopkins
Her work is a result of multiple visits to a setting, using drawings, plein air studies, and photographs to record her responses. In the studio, she combines these references with memory and imagination to explore the timeless beauty of a familiar place.
She works in the tradition of the American Tonalists, whose moody landscapes employed subtle color harmonies and an intimate focus to suggest the poetic beauty of the farmland and marshes of coastal New England.
Hopkins spent much of her childhood roaming the fields and woods of southeastern Connecticut on foot and horseback. She currently lives in the Virginia Piedmont, where she once again delights in wandering fields and pastures. Her work reflects her love of both locations.
Hopkins is largely self-taught. She spent much of 2016 studying with Deborah Paris at the Landscape Atelier, in Clarksville, Texas. She currently studies with internationally renowned Tonalist Dennis Sheehan, in Manchester, New Hampshire.
Hopkins is also a participating artWorks artist whose work could grace the walls of your venue in rotating quarterly shows.