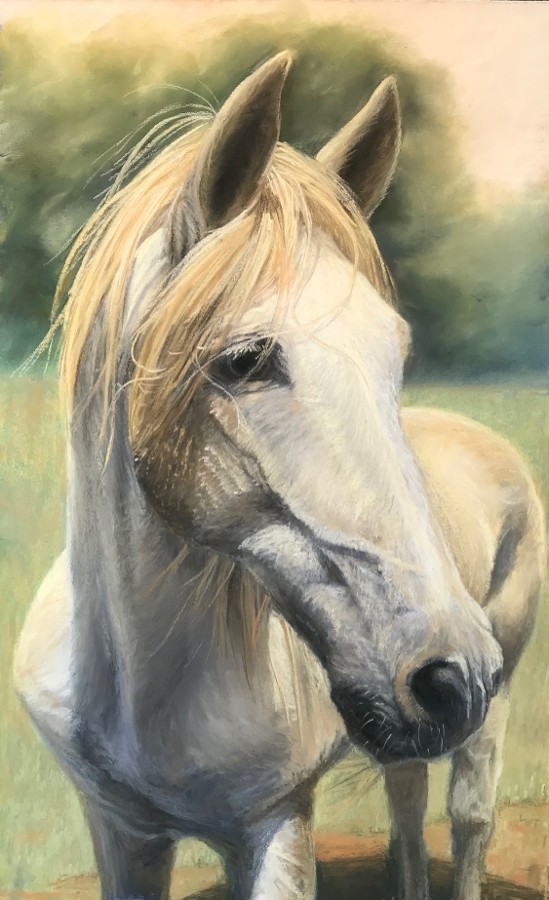 "White Stallion" by Lori Simmerman Goll
The artWorks exhibit with Lori Simmerman Goll will be showcased at the Visit Loudoun Visitors Center from June 19 through September 18.
The artWorks program gives local artists the opportunity to display their artwork in local venues throughout the county. The Visit Loudoun Visitors Center is the first venue to host an artWorks artist.
After discovering her love at a very young age, Lori joined the telecommunications workforce. Shortly thereafter Lori went back to her roots of painting and drawing. Lori is inspired by the natural elements. Seascapes, landscapes, animals and skies to name a few.
"I have always loved to draw and paint. After attaining an Electrical Engineering degree from Virginia Tech and working a few years in telecommunications I realized that my true love is and has always been art," she says.
Lori also is a skilled plein air artist. She has worked with Master Pastelist Richard McKinley. Most recently Lori worked in West Virginia with Danni Dawson, Kurt Schwarz, Paul Lucchesi and Mike Francis at the Art League's 'Week in Thomas' workshop. Lori makes artwork contributions to the Loudoun Sketch Club, as well.
Lori's artist reception for the artWorks exhibit is Friday, August 2 at 6 p.m. at the Visit Loudoun Visitors Center, but her work will be on display from June 19 through September 18.
To see more of Lori's artwork and information go to www.lorigollart.com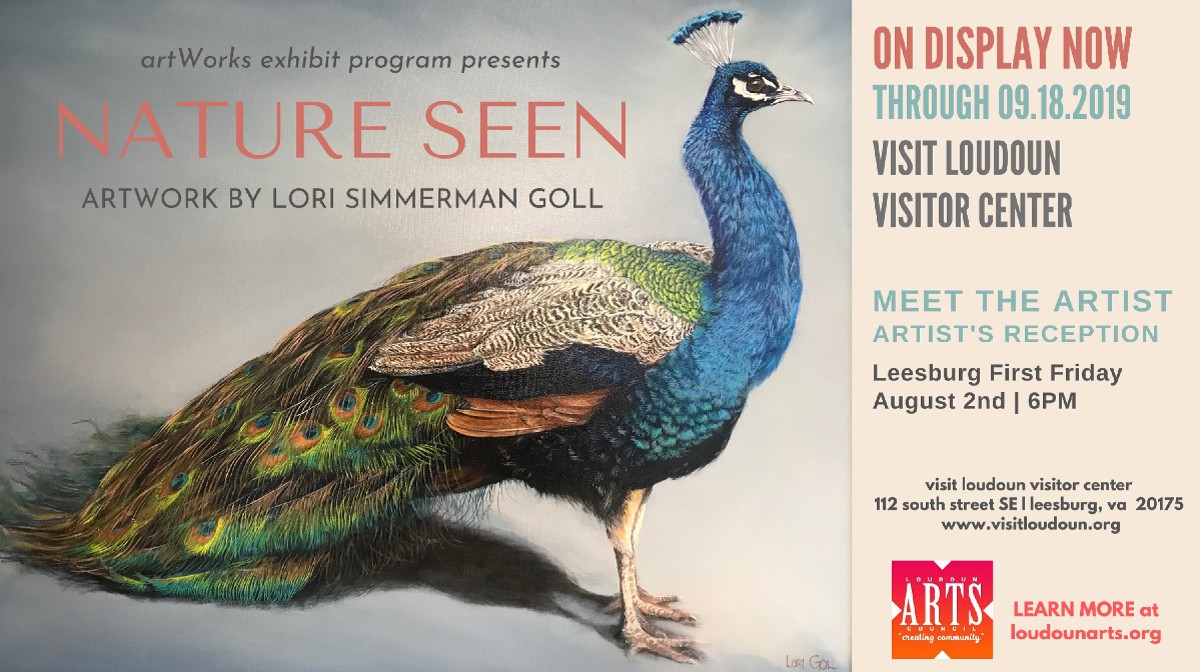 New artWorks exhibit opens at Visit Loudoun Visitor Center.