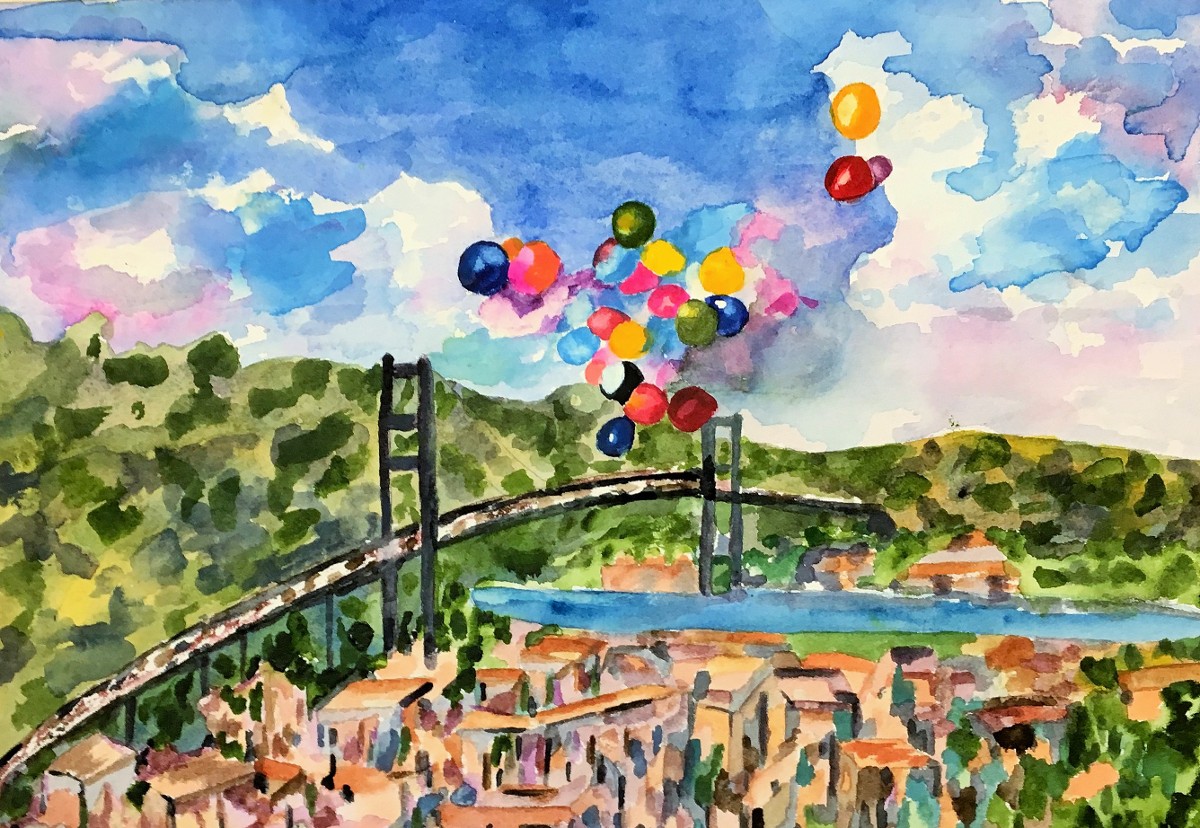 "Balloons Over Istanbul" by Angela Giraldi British-born watercolor painter Angela Giraldi takes inspiration from her extensive travels in the states and abroad to create her World View, artWorks newest exhibit at Visit Loudoun. From local tree groves in Loudoun County to fishing villages in Barcelona, Giraldi brings a lightness and optimism to the random moments of everyday life.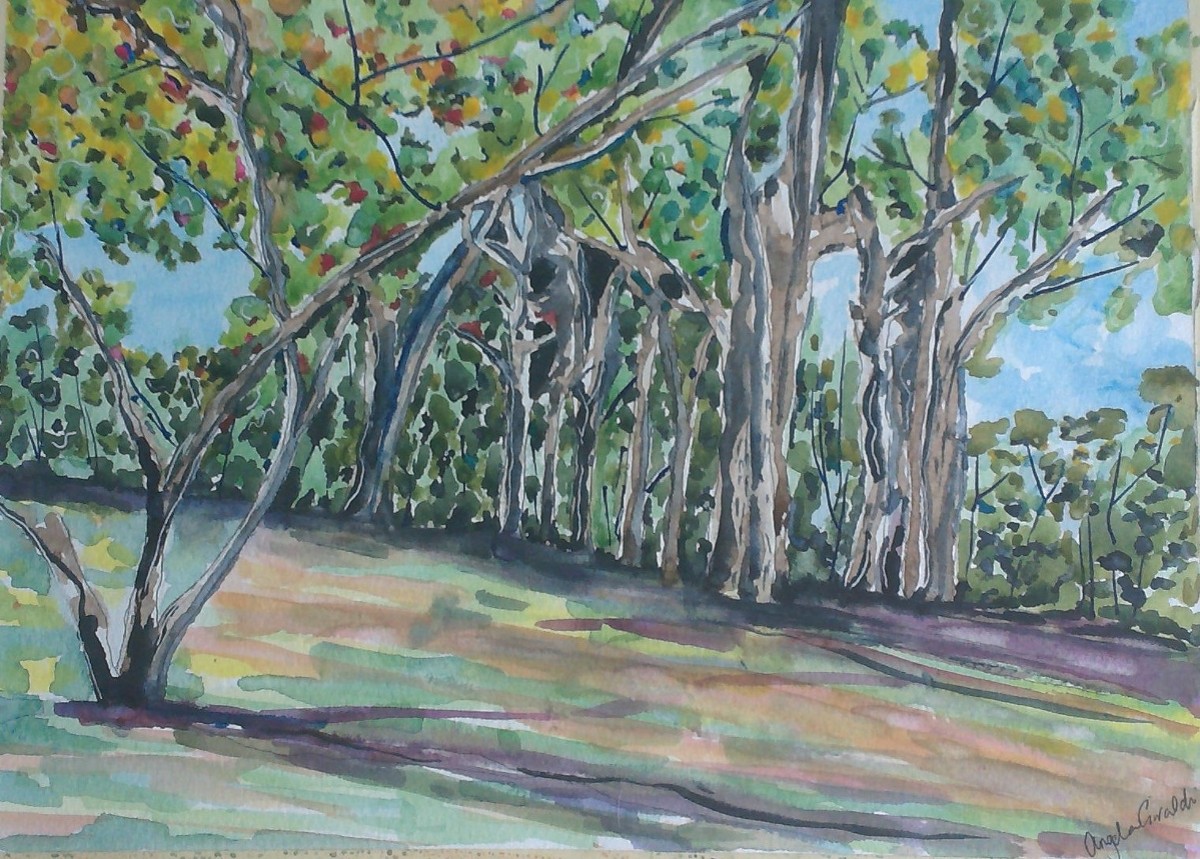 "Trees at Firemen's Field" by Angela Giraldi World View is on display now through the end of September at Visit Loudoun Visitors' Center at 112 South Street SE, Leesburg, VA 20175.
Meet the artist at a special reception at the Visitors' Center during Leesburg's First Friday event, August 3rd at 6pm.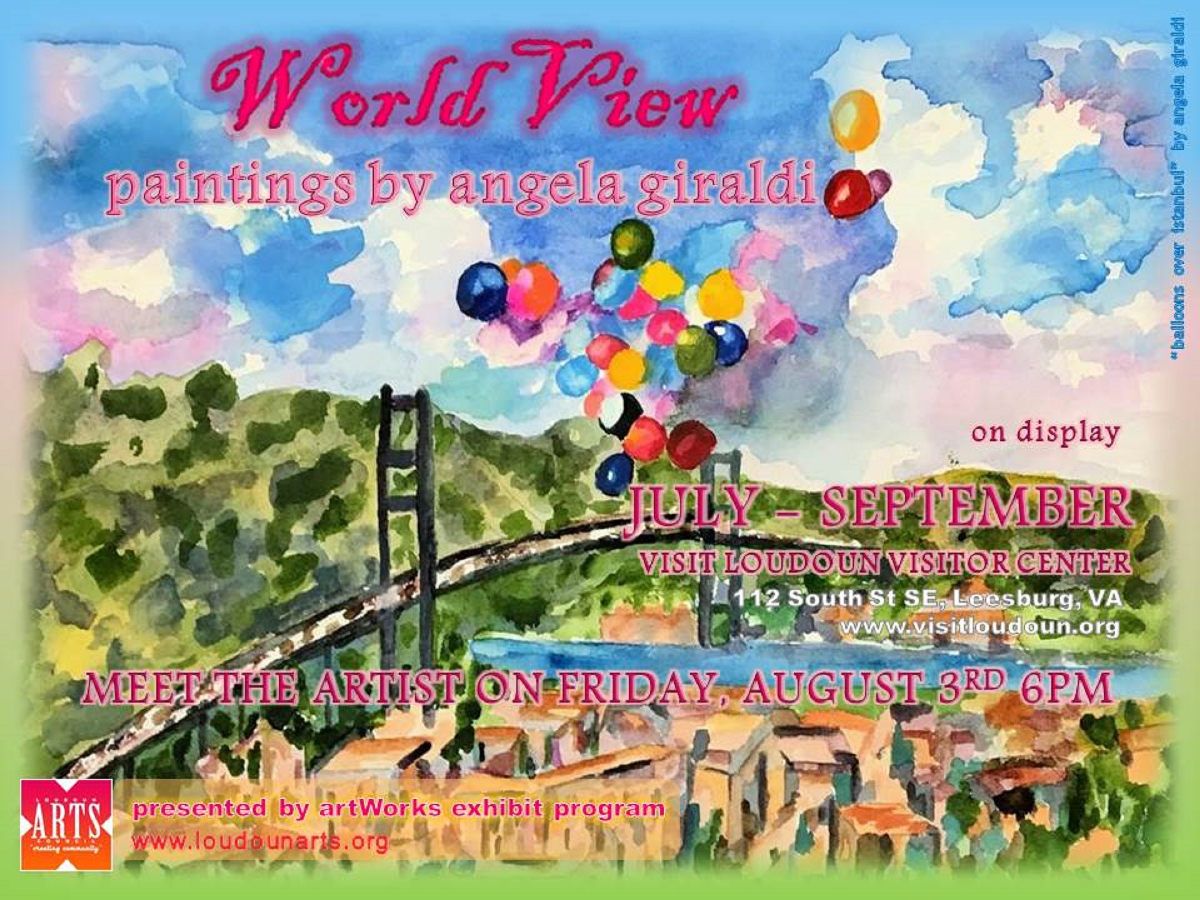 Painter Angela Giraldi Reveals Her "World View" - a new artWorks Exhibit at Visit Loudoun