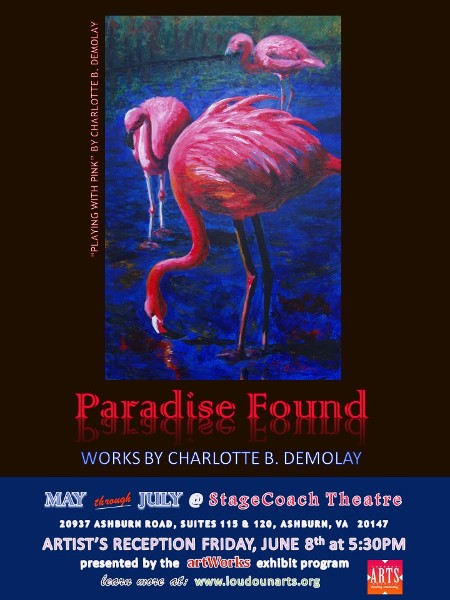 Charlotte B. DeMolay's work will be exhibited through the end of July Painter Charlotte B. DeMolay dives into deep sea blues and vivid pinks in her show "Paradise Found," artWorks newest exhibit at StageCoach Theatre. In acrylic and mixed media, DeMolay plays with light, color and texture to create her halcyon seashore.
"I'm constantly exploring new ways to express the relationship between nature and man through layers and textures… blurring the line between canvas and sculpture," says DeMolay.
Sightsee DeMolay's coastal paradise at StageCoach Theatre at 20937 Ashburn Road, Units 115 and 120, Ashburn, VA 20147 through the end of July. Meet the artist at a special reception on Friday, June 8th at 5:30pm.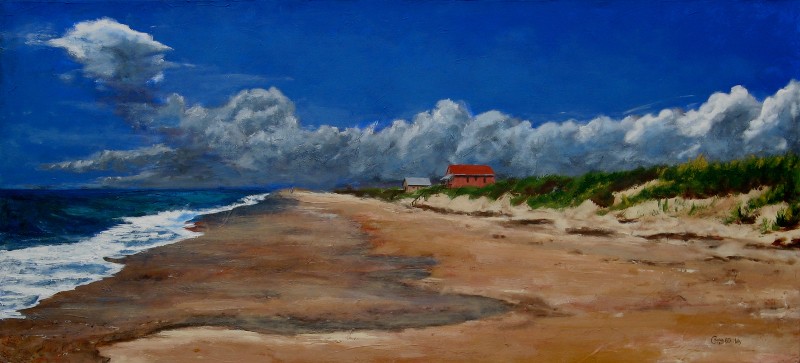 "Last Two Beachfronts" by Charlotte B. DeMolay