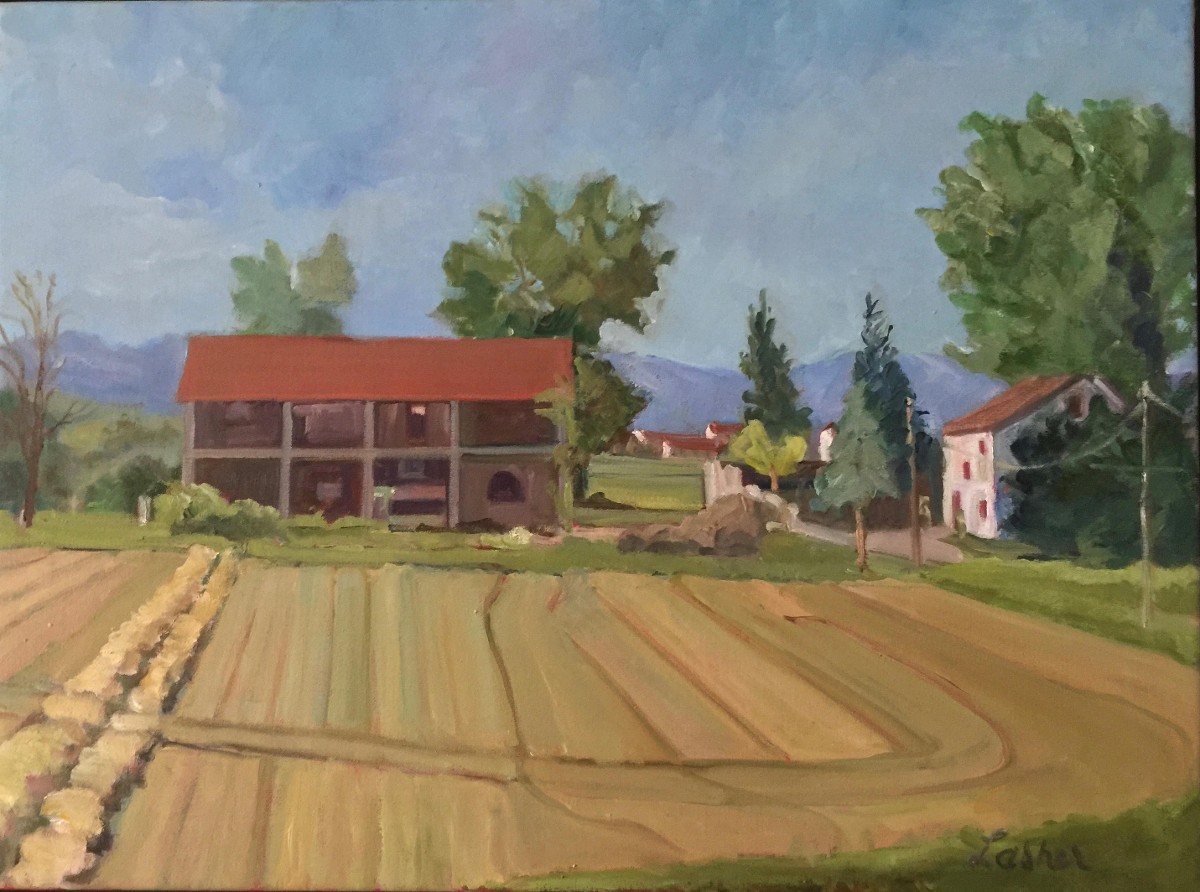 "Modena Spring Planting" by Norma Lasher Painter Norma Lasher and her husband, whom she affectionately refers to as Lash, have traveled the world since the 1960s. Lasher's tours of Asia and Europe have provided much inspiration for her art. "My subject matter for landscapes is usually a place I have been, and I want to remember. If others are entertained or their memories are evoked, I am doubly blessed," says Lasher.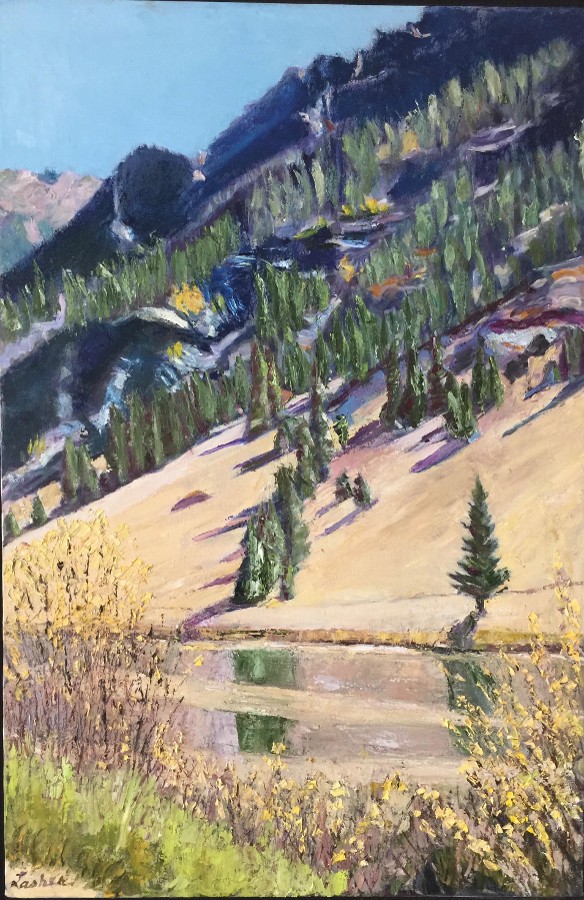 "High Country" by Norma Lasher Lasher reflects on her extensive travels in a new artWorks exhibit, Tourist By Nature. Her collection of oil paintings captures the natural beauty around the world, including central, northern and coastal regions of Italy and various landscapes in the US.
Tourist By Nature is on display now through the end of December at Zephaniah Farm Vineyard at 19381 Dunlop Mill Road, Leesburg, VA 20175. The vineyard and tasting room are open noon to 5:30pm every Friday, Saturday, and Sunday (and Federal Holiday Mondays).
Meet the artist and explore her work and travels at a special reception on Sunday, October 28th at 1pm.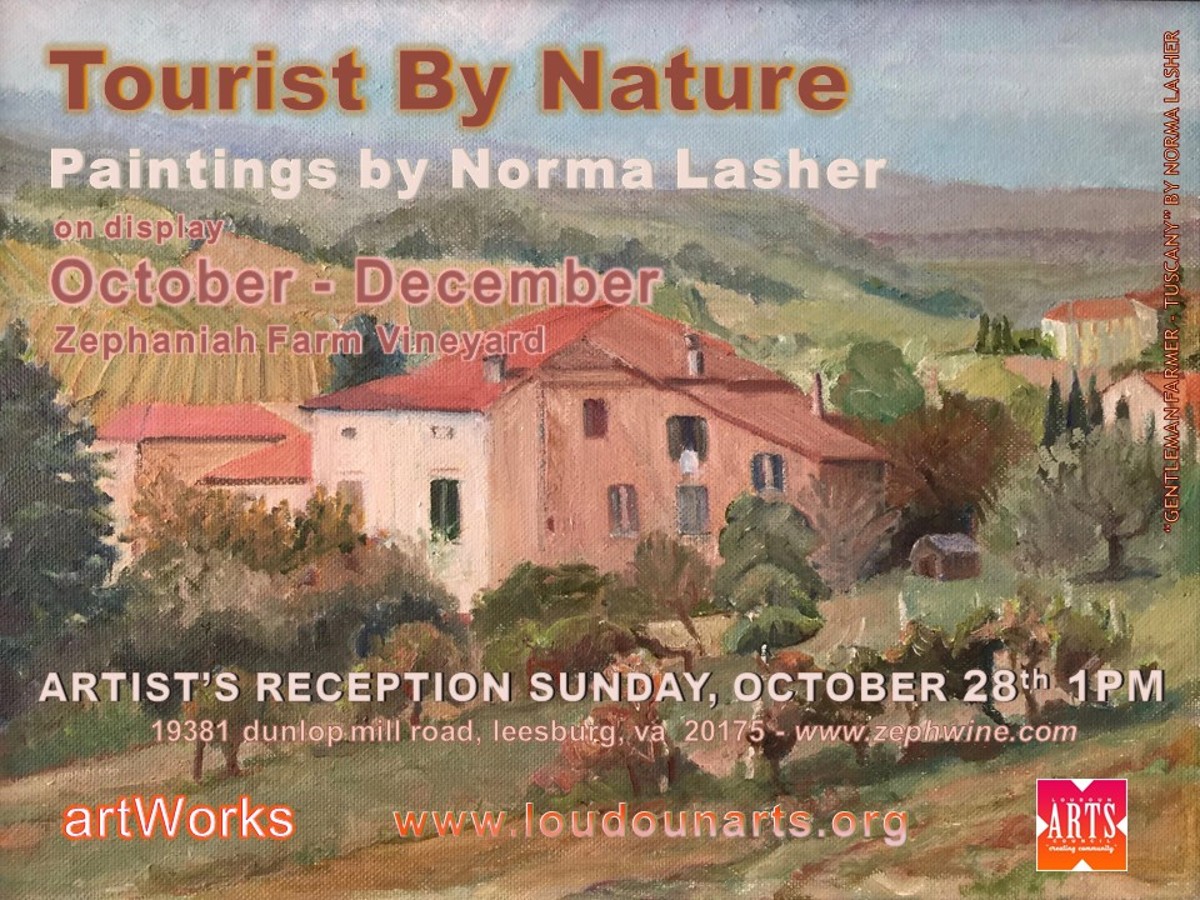 Meet the artist at a special reception on Sunday, October 28th at 1pm