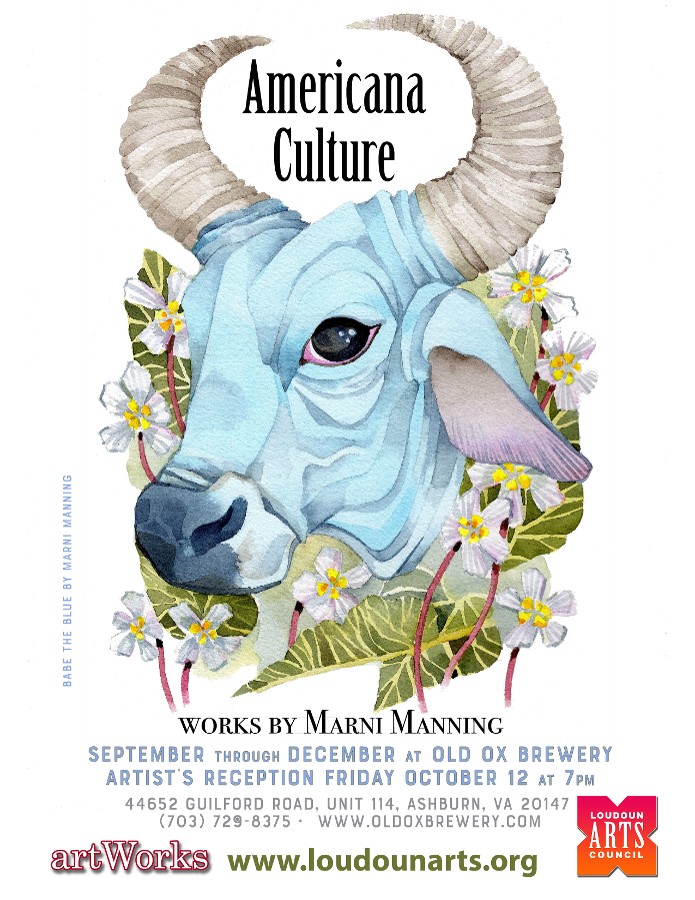 Babe the Blue is one of the works in the new show at Old Ox Brewery American folktales live inside us, instilled in us as children. In Marni Manning's new artWorks exhibit at Old Ox Brewery, she brings these historical stories to new life. Born in North Carolina, Manning lived abroad in Asia for several years, which gave her a new appreciation for cultural differences. Manning's sister and writer A.C. O'Dell lent her creative talents to penning poetry complementing each artwork in this show.
Americana Culture will be on display at Old Ox through December. Join us at 7pm on Friday October 12 to meet the artists and enjoy delicious beverages, food, and live music. Prints, postcards, and zines will also be available for purchase.
Old Ox Brewery is located at 44652 Guilford Drive #114, Ashburn, VA 20147. The LAC artWorks program pairs artists with local venues. For more information about becoming an artWorks artist or venue, email artworks@loudounarts.org.