Loudoun County will soon be home to Virginia's newest artisan trail thanks to a partnership between the Artisans Center of Virginia, members of the arts community, Visit Loudoun, and the Loudoun and Leesburg departments of economic development.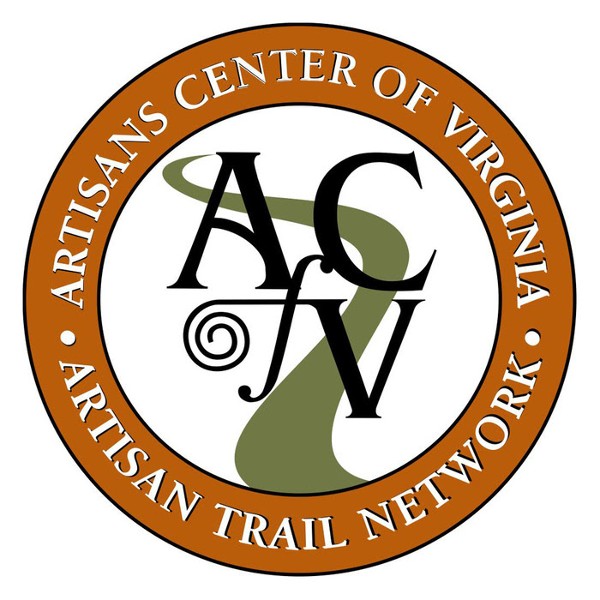 Regional Artisan Trails are created with the help of the Artisans Center of Virginia
The Loudoun County Artisan Trail will be the 31st artisan trail in the Commonwealth and will encourage visitors to discover artist studios, galleries, local farms, wineries, craft breweries, farmers markets, distilleries, cideries, restaurants, hotels, boutiques and other artisanal and agri-tourism based businesses. Other popular trails on the Artisans Center of Virginia's Artisan Trail Network include the Top of Virginia Artisan Trail, the O Shenandoah County Artisan Trail and the Northern Neck Artisan Trail as well as the aligned industry-specific Virginia Oyster Trail.
"The impact this program has on a local community is invaluable," said Jim Sisley, a painter and owner of Tryst Art Gallery in Leesburg. "Not only does buying local support the artists and artisans, it enriches the greater social fabric by creating a dialog between makers and consumers that otherwise might not exist. The mission of Tryst Gallery is to elevate that conversation and any tools we can employ to achieve that goal are a welcome advantage."
According to Richmond-based Chmura Economics and Analytics, the artisan industry in Virginia generated a $572.2 million economic impact in 2014, provided $15.6 million in state tax revenue and supported nearly 12,000 full-time jobs. Artisan visitor spending totaled more than $250 million, with the average visitor spending $260 per person, per trip.
"The county is home to about 70 arts organizations, more than 60 arts businesses, and hundreds of working artists," said Loudoun Arts Council President Jill Evans-Kavaldjian. "We hope that the Artisan Trail project will bring public attention to our strong arts community, and help these groups grow and thrive."
To develop the new trail, a project team was formed. Comprised of local artisan-related (arts and agriculture), hospitality and cultural businesses, tourism and economic development representatives, the team represents a public-private initiative to further strengthen the relationships and connectivity of local businesses while emphasizing unique experiences, special places and locally-made products in the region.
"The development of an artisan trail is the logical extension of our successful wine trail and LoCo Ale Trail," Visit Loudoun President and CEO Beth Erickson said. "The trail will connect the arts to our agricultural-based economy, restaurants, shops, cultural attractions and lodging in a way that will resonate with visitors and residents alike."
Each month the project team will host a public gathering at different locations around the region for those interested in learning about the program. The first public informational meeting will be a Lunch & Learn on January 17th at the Franklin Parks Art Center, in Purcellville VA from 11:30 – 1:00 pm. Those interested in attending can email trails@artisancenterofvirginia.org.
"The development of a dedicated artisan trail is an enhancement of the existing commitment to the Loudoun, VA Made • Loudoun, VA Grown™ program which highlights the county's top quality agriculture based economy products, including value-added farm products such as wine, beer, and cider; horticultural products; original works of art and more," said Kellie Hinkle, Agricultural Development Officer, Loudoun County Economic Development.
The team's next steps include identifying potential participating artisans and local businesses, initiate public awareness gatherings, a process to build consensus for the trail's distinctive name and the development of promotional materials and activities to support the program and its participants.
"Franklin Park Arts Center is proud to be part of the Artisan Trail in Loudoun County and we see it as the natural next step to unify all of the strong local arts organizations, artists and arts partners," said Elizabeth Bracey, manager of Franklin Park Arts Center in Purcellville.
In addition to the craft, artist and agricultural artisan businesses, supporting sites such as locally owned lodging, restaurants, and cultural points of interest are welcome to become participants on the trail. For information on how to become a trail site, visit ArtisanTrailNetwork.org or contact the Artisans Center of Virginia at trails@artisanscenterofvirginia.org.
The Loudoun County Artisan Trail Management Team (in alphabetical order) :
Elizabeth Bracey, Franklin Park Arts Center
Marantha Edwards, Leesburg Economic Development Director
Beth Erickson, Visit Loudoun
Ted Garber, Performer
Jill Evans-Kavaldjian, Loudoun Arts Council
Haig Evans-Kavaldjian, Loudoun Arts council
Kellie S. Hinkle, Loudoun County Department of Economic Development
Lacey Huber, Winery Association
Liz Jarvis, Purcellville Arts Council
Doris Kidder, Artist
Amy Marasco, Loudoun County Bed and Breakfast Guild
Jeanne Niccolls, Loudoun County Art Advisory Committee
Tom O'Neil, Leesburg Commission on Public Arts
Jim Sisley, Tryst Gallery, Leesburg Arts and Cultural District
Sherri Smith, Artisans Center of Virginia
Lisa Strout, Tryst Gallery
Donna Torraca, Friends of Leesburg Public Arts
Peter Wood, Middleburg Arts Council
"The integration of arts and culture is a vital part of economic development," Town of Leesburg Economic Development Director Marantha Edwards said. "Most importantly, it defines our sense of place, attracts visitors and engages residents on a regular basis to appreciate the amenities such as the mural, sculpture gardens, art galleries, photo studios, the Loudoun Museum and more."