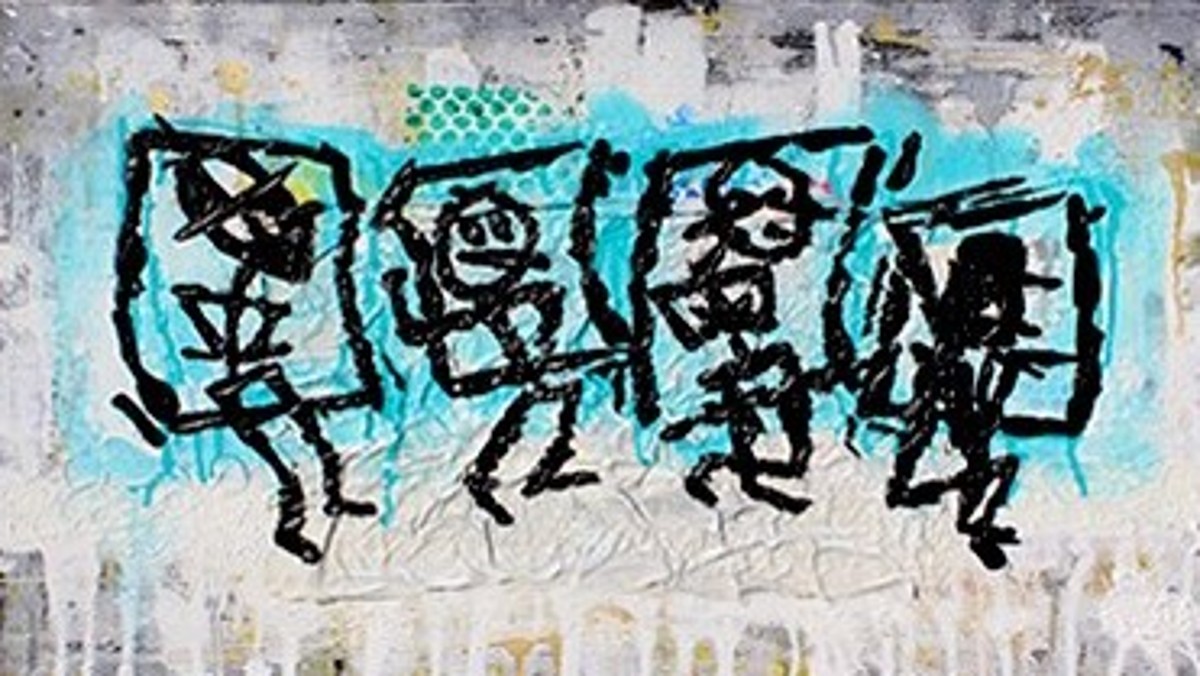 Artwork by Harry Metellus
Local modern artist Harry Metellus will add flavor to an already zesty program at Ahso Restaurant on Saturday, June 8th during the inaugural Loudoun Book & Arts Festival, a joint venture of Loudoun County Public Library, the Loudoun Arts Council and the Brambleton Town Center.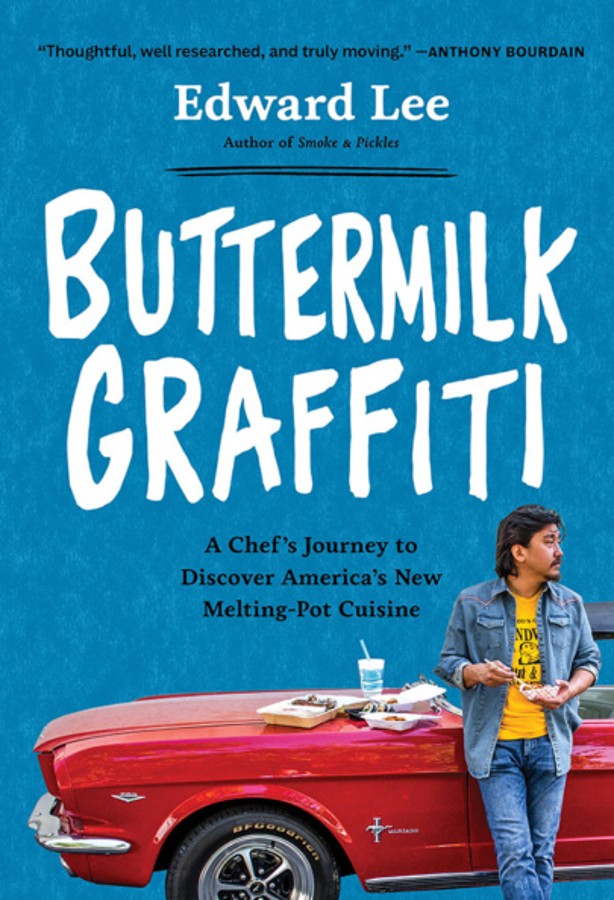 "Buttermilk Graffiti" by Edward Lee
Metellus will showcase three of his large-scale graffiti art pieces at Ahso, where author and James Beard Award-nominated chef Edward Lee will be interviewed about his book, Buttermilk Graffiti.
"With Chef Lee speaking about his journey through America's diverse cuisine, it was important to pair the experience with an artist who expresses a similar poetic grittiness," said the festival's co-organizer, Stephanie Pickens, vice president of the Loudoun Arts Council.
Metellus' captivation with modern art was initially influenced by graffiti from the five boroughs of New York City and developed from there.
"I grew up in admiration of such greats as Jean-Michel Basquiat, Jackson Pollock and Salvadore Dali and later was overtaken by the robust spirit of my Haitian roots and ancestry," Metellus said.
Encouraged by educators and peers, Metellus sought to master oils, acrylics, watercolor and graphite at the School of Visual Arts, Art Institute of Washington, Nyack College. He went on to earn a Master's degree in the Business of Art and Design from Maryland Institute College of Art.
Metellus's artwork will be on display at Ahso Restaurant during the LBAF on Saturday from 10:00am to 5:00pm.
Check out details for Saturday's pairing of artist Harry Metellus and author Edward Lee, as well as other LBAF experiences at library.loudoun.gov/LBAF.