The Loudoun Arts Council was created in 1987 to support the work of local artists and arts organizations. As times have changed, the Loudoun Arts Council's member services have changed. We're pleased to announce expanded membership programs for art-makers and arts sponsors, with new levels of participation and — wait for it — reduced fees.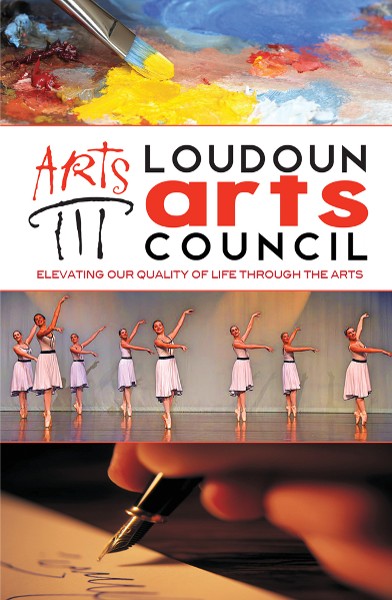 Get your LAC Member Card today!
We offer two basic types of annual membership: memberships for Art Makers and memberships for Art Sponsors. Within each type of annual membership, we offer several levels of membership with different benefits and rewards.
For just $10, individual artists can get a listing in the Loudoun Arts Directory that includes links to their website or other social media. Our membership fee is lower than that of any other local arts council, because we want everyone to be able to join.
For just $25, Sustaining members can customize their listings in the directory, adding more text, links, and photos. Sustaining members may also include images with their calendar items in the monthly Happenings email newsletter.
New this year, for just $50, Professional member artists, arts businesses, and arts organizations can access the Loudoun Arts Market — an easy-to-use online gallery and shopping cart — allowing them to offer artwork, classes, workshops, and tickets to performances from our website. For a 10% fee, the LAC covers the costs of credit card processing, hosting, and other expenses. No other local arts council offers this benefit to members. We also provide a QR code tagging system that allows people to buy art wherever it is exhibited using a smartphone. It's a plug-and-play solution for artist-entrepreneurs.
Membership terms for all current members have been extended by at least one month, and in many cases more, based on the number of months remaining at the time the board voted to approve these changes. If you are a current member, you should expect to receive an email invoice / renewal notice the month before your membership is due for renewal. If you're not sure when your membership expires, please feel free to email info@loudounart.org to find out.
If you're not already a member we encourage you to choose the membership level you need from the charts below and then become a member or renew your membership today.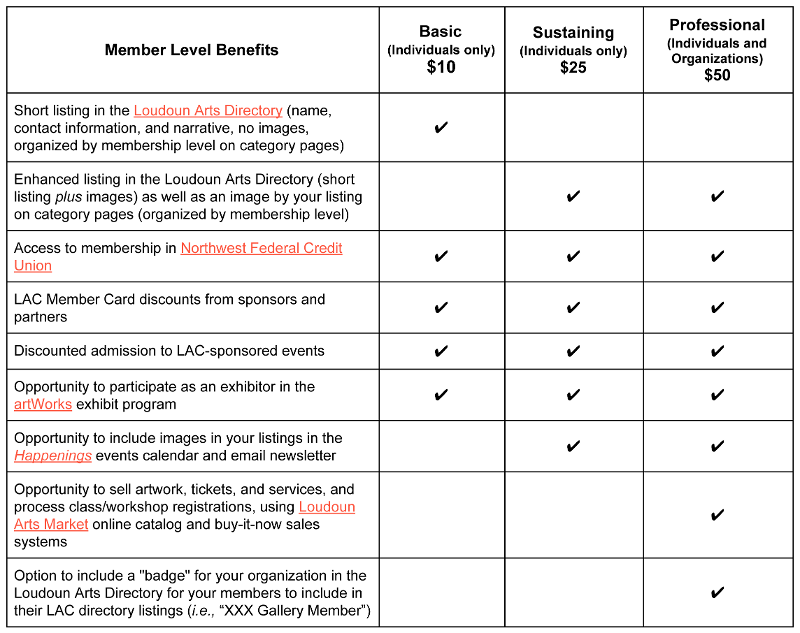 Art Makers' Memberships start at just $10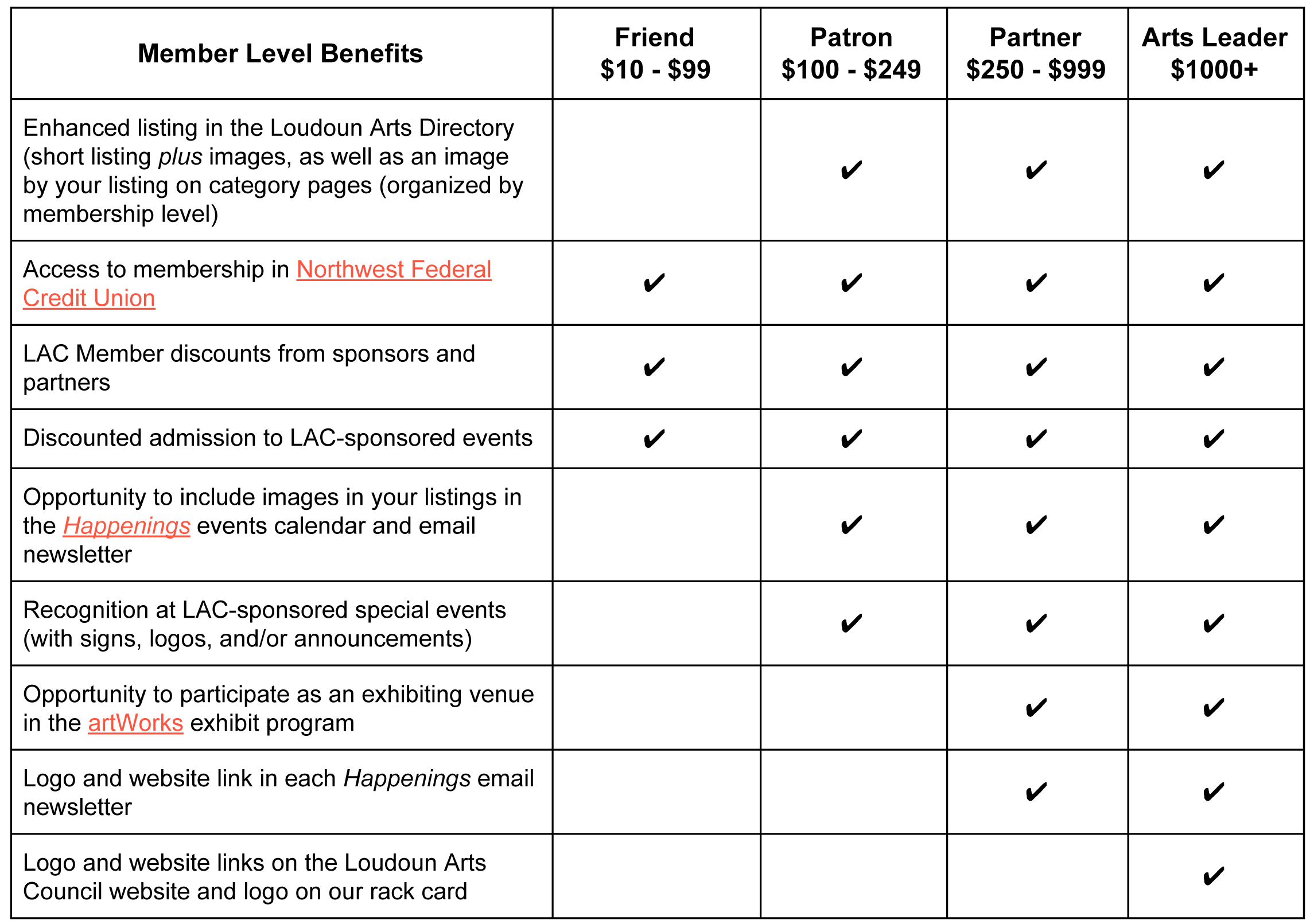 Art Sponsors' Memberships also start at $10
The Loudoun Arts Council Board is always working to support artists in our community. Let us know what will help you keep creating in our county. Questions? Send us a message at info@loudounarts.org.