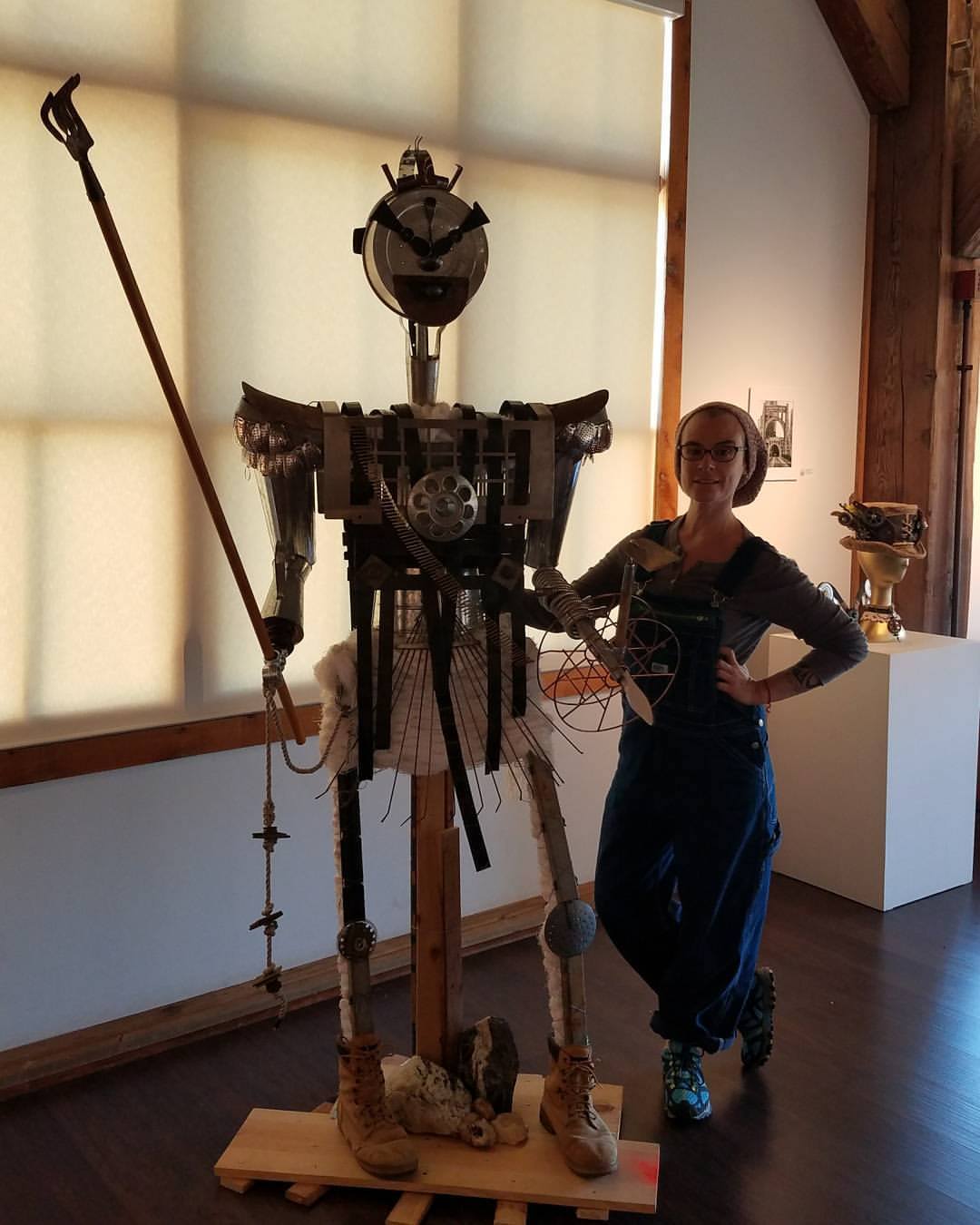 Artist Padma Koch with her award-winning creation, "F'Armor" Thirteen local artists presented stunning "agricouture" art garments made from materials provided by local farms and agricultural businesses in the Farm to Fashion Creative Challenge Exhibit,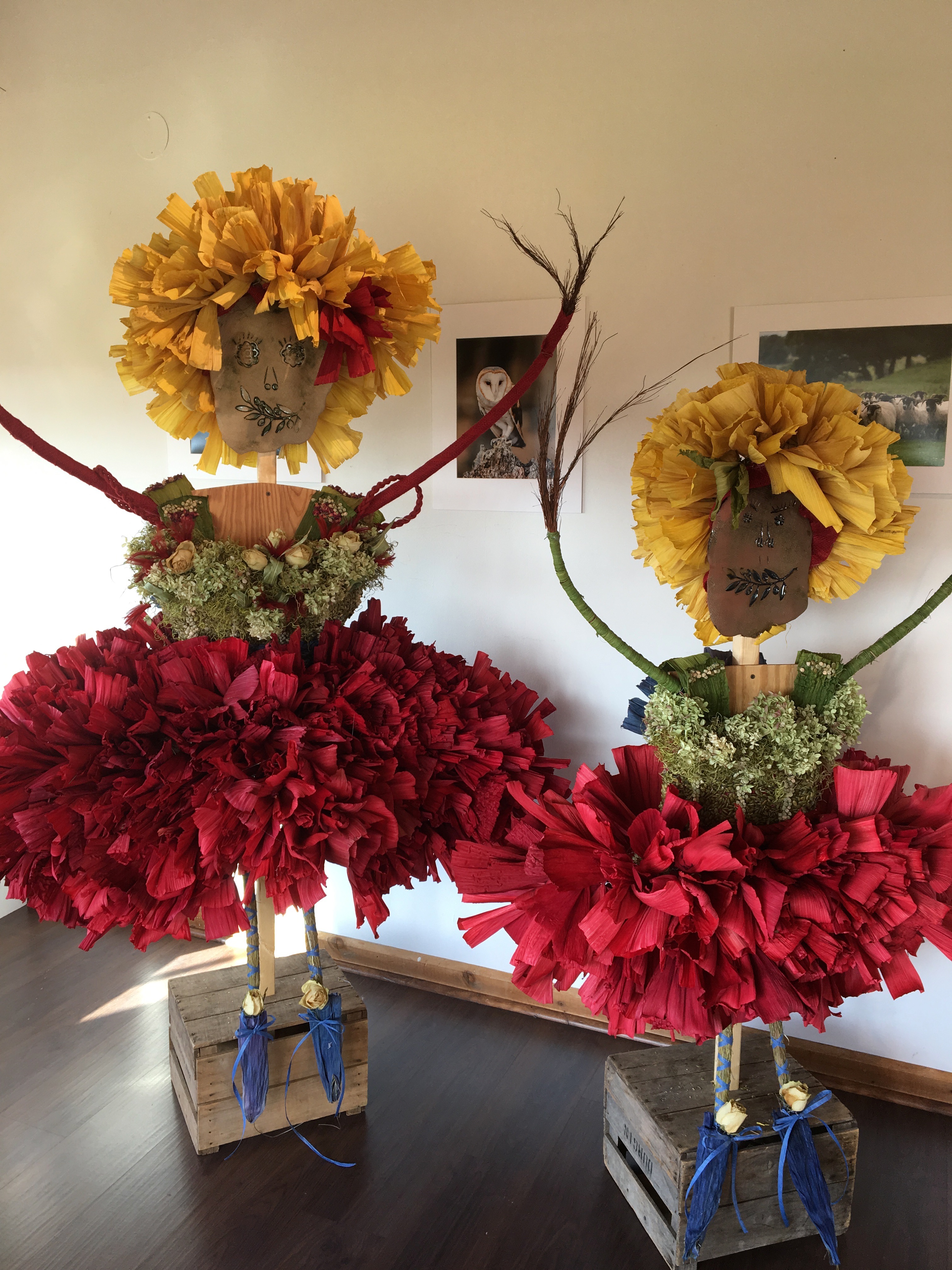 Peoples's Choice Award Winner, "The Enchanted Farm Ballet Company," by Jan Kernanat Franklin Park Arts Center, culminating in a fabulous F2F Farmstyle Reception and Awards Event on Saturday, October 28th. More than 150 people attended the event, which was covered by Virginia Living magazine, Loudoun Now, and NBC4 Washington. The exhibit met its goal of highlighting Loudoun's strong arts and agricultural communities.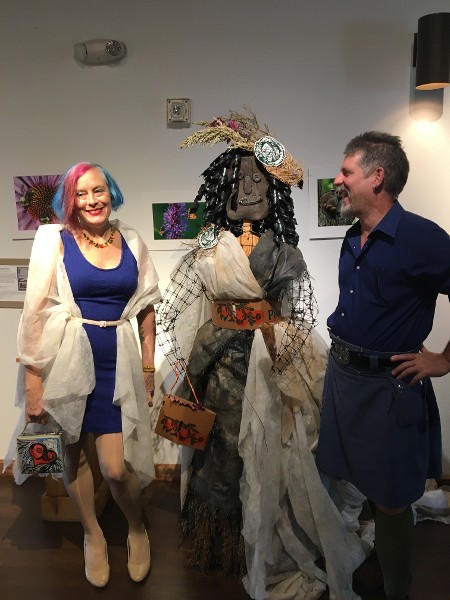 Anna Marie and Chip York with their creation, "Gala Night" In case you missed it, the following pieces won cash awards: "F'Armor," by Padma Jen Koch, Most Creative; "Farmpunk," by Eve Heshler, Most Fashionable; and "Savory Devine," by the Grit and Grace Gap Divas, Most Agricultural.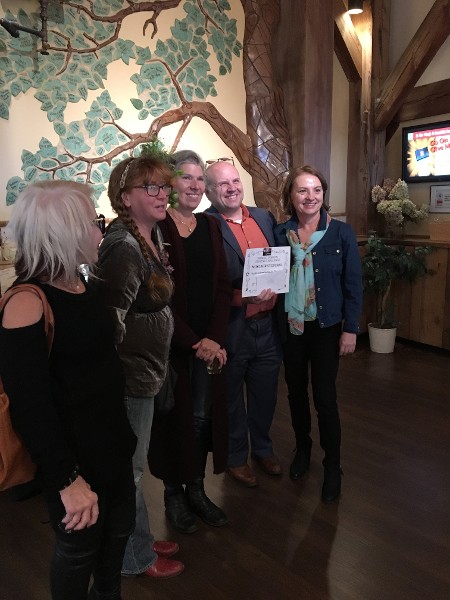 And the People's Choice — a basket of home-grown Loudoun goodies — went to Jan Kernan for "The Enchanted Farm Ballet Company."
A collaboration between Loudoun Economic Development, Franklin Park Arts Center, and the Loudoun Arts Council, Farm to Fashion was years in the making. We would like to thank all who helped make the exhibit possible, including the farms and businesses who provided materials, the artists who created stunningly creative works, and our sponsors, the Loudoun Hertitage Farm Museum and Potomac Vegetable Farms.