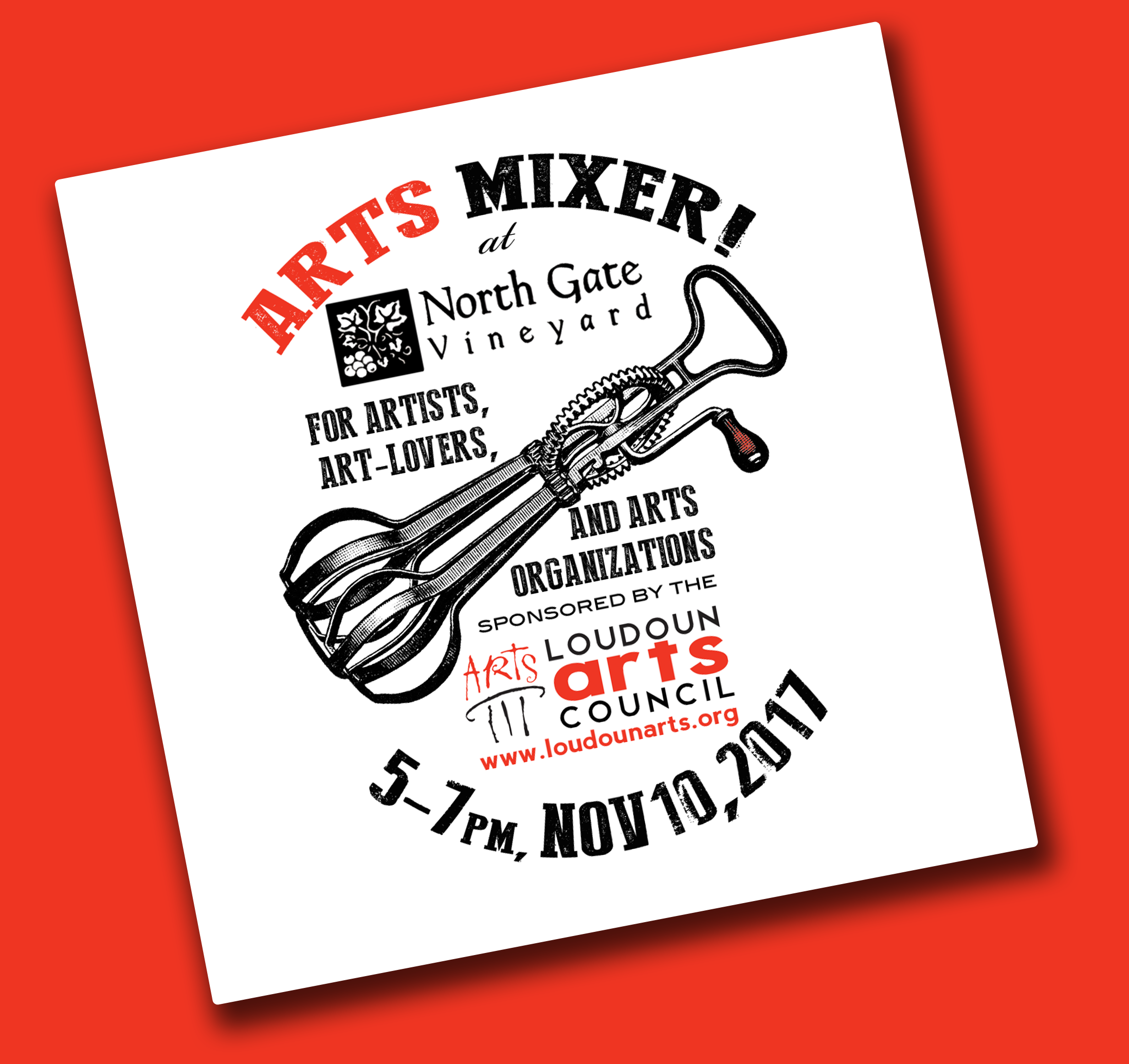 The first LAC Arts Mixer will be at North Gate Vineyard on November 10th
Join the Loudoun Arts Council at NorthGate Vineyards for the first in a series of Art Mixers!
Meet other artists, art lovers, and members of arts organizations. Collaborate and talk about hopes, plans, and dreams for the arts in Loudoun County. What do you want to see happen? A performing arts venue? More exhibit opportunities?
Enjoy award-winning North Gate wines (cash bar) and yummy snacks (on us!) at this special event from 5 to 7pm on Friday, November 10th.
North Gate Vineyard is located at 16031 Hillsboro Road in Purcellville, VA 20132.
RSVP by November 8th by registering for your FREE ticket here!
Questions? Email North Gate at info@northgatevineyard.com or call 540-668-6248. Or email the arts council at info@loudounarts.org or call 571-577-9367.