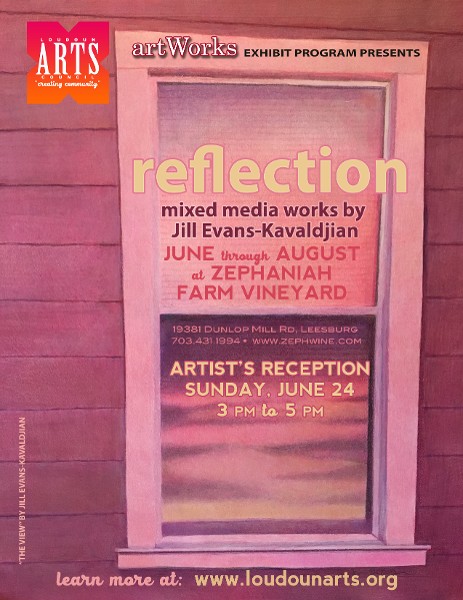 The View, mixed media on panel
Zephaniah Vineyards owners Bonnie Archer and Bill Hatch have been busy the past few years building their farm vineyard, including a new winery and tasting facility steps away from the historic house on their farm south of Leesburg. When is came time to put art on the walls, Bonnie, a former teacher, vividly remembered a painting of two figs.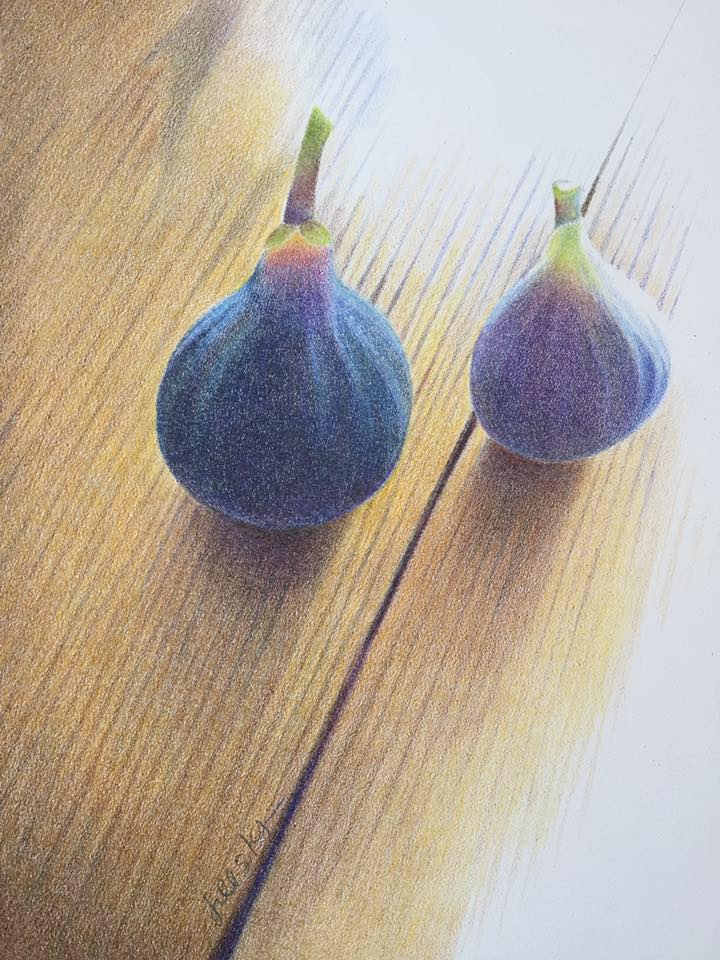 Two Figs, the mixed media on panel painting Bonnie Archer remembered
She saw that painting more than a year ago while as part of the Western Loudoun Artist's Studio Tour. "The problem was," says Bonnie, "I didn't remember the artist's name!" Archer had to do a little sleuthing, asking an artist friend who the artist could be. Before long, she found the figs on Jill Evans-Kavaldjian's Facebook page, and sent her a message. Would she be interested in exhibiting her work?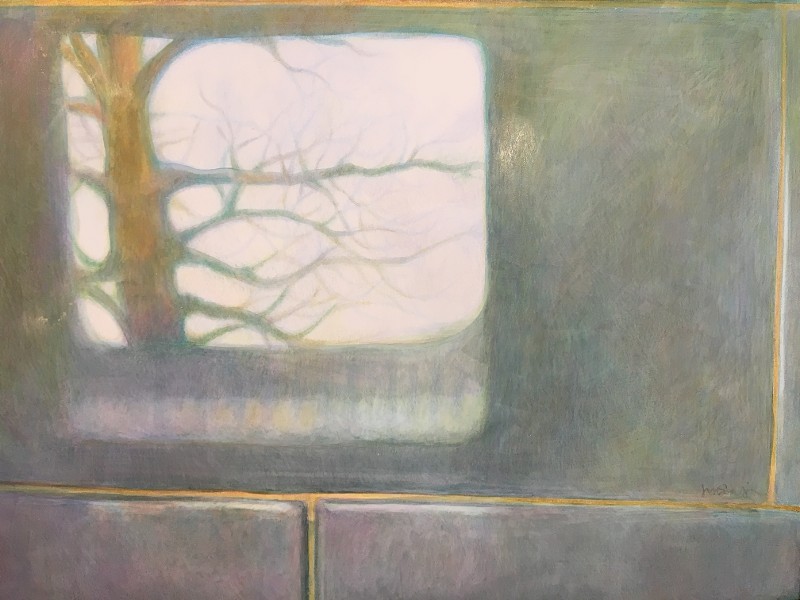 Tile Vision, mixed media on panel
Evans-Kavaldjian, an artist who works in several media (and is currently President of the LAC) was delighted. "It's always great to get your work out into the community. And adding Zephaniah to the arts council's artWorks venues was a no-brainer," she says. The spacious and bright new tasting room is designed especially to accommodate groups, with post-and-beam construction and large windows for viewing the former dairy farm's stunning landscapes.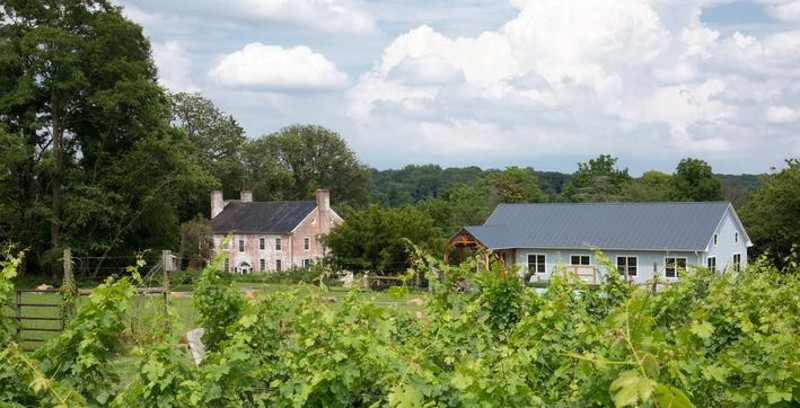 Zephaniah Farm Vineyard Many of the pieces in her show at Zephaniah focus on tricks of light as it shines through — or reflects from — doors and windows. The exhibit will be on display from June 14th through the end of August, and the public is invited to meet the artist at a special reception on Sunday, June 24th from 3pm to 5pm.
Zephaniah Farm Vineyard is open noon to 5:30pm every Friday, Saturday, and Sunday (and Federal Holiday Mondays). The winery and tasting room is located at 19381 Dunlop Mill Road, Leesburg VA 20175. Their phone number is 703-431-1994.