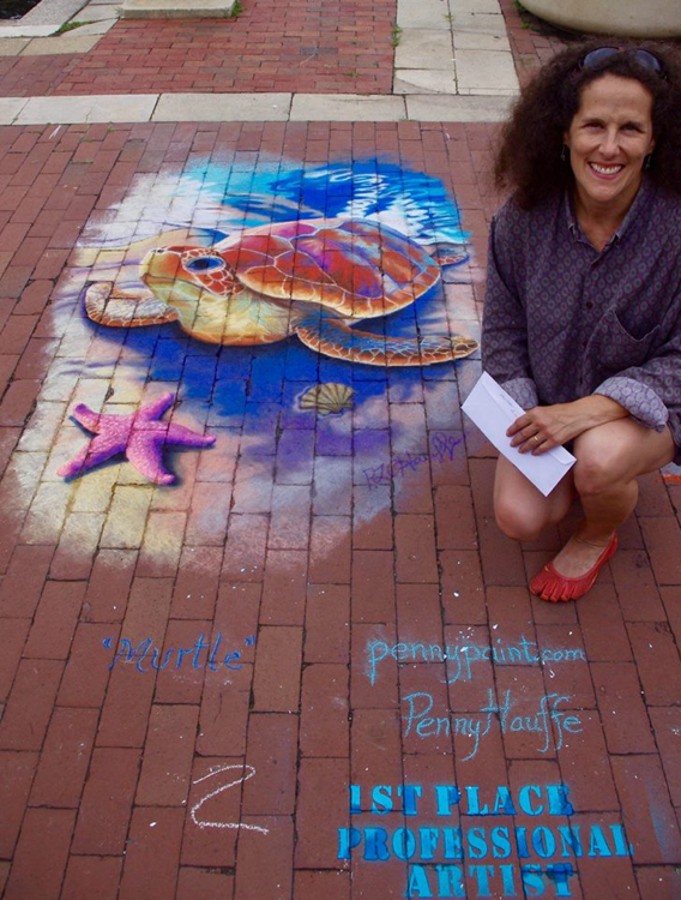 Penny Hauffe is an accomplished chalk artist as well as a painter, sculptor, and actor
Penny Hauffe is a Loudoun artist who works in painting, sculpture, and on the stage.
Born in Namibia, Penny was educated in England (BA at Oxford University followed by a four year apprenticeship program at the Gemini School of Illustration, UK). She has had the good fortune to travel worldwide, but has her home studio in Leesburg, Virginia, where she paints, sculpts, and teaches art.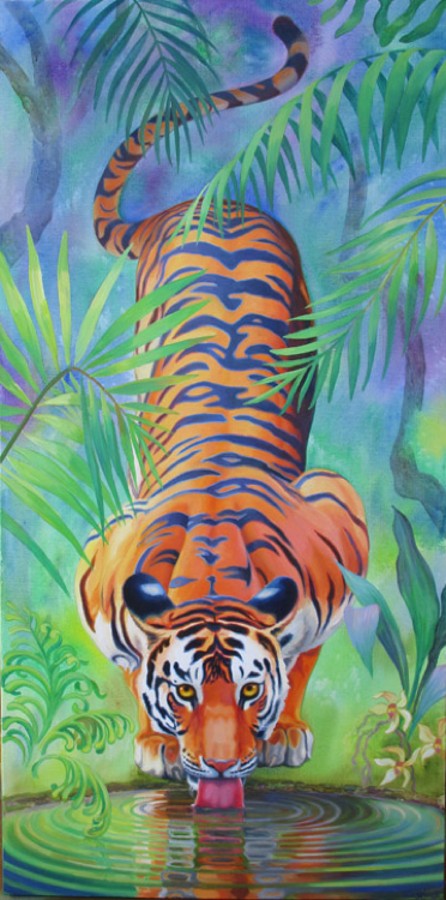 Penny loves to paint animals
Her greatest inspiration comes from nature, in particular, animals. Murals, pet portraits, and book illustrations are her mainstay, with occasional adventures in stained glass, 3D, and graphic art. Her murals can be seen in businesses and homes in the tri-state area, West Virginia, and Pennsylvania. Her fine art paintings appear annually at a variety of East Coast shows and in private homes nationally and overseas.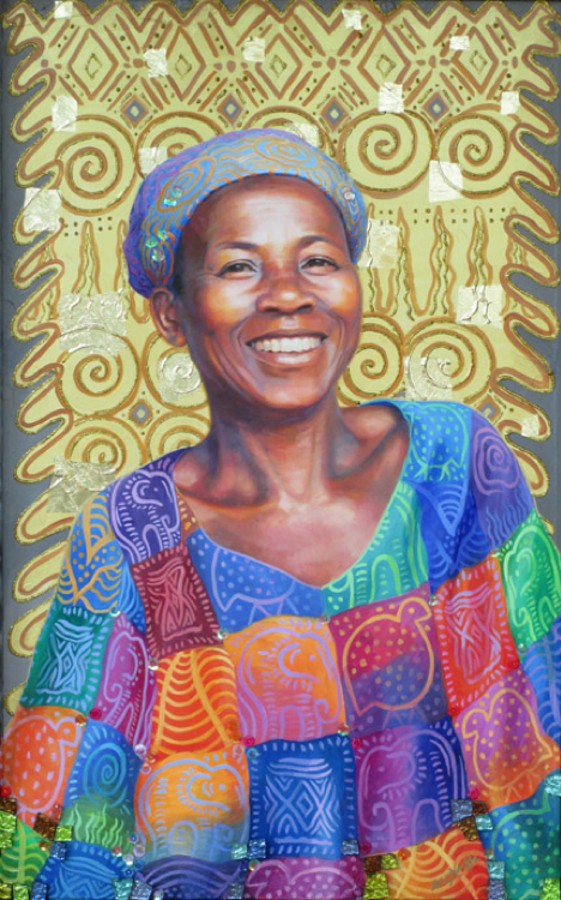 Portrait by Penny Hauffe
In addition to her work in the visual arts, Penny has performed in several local stage productions at Franklin Park Arts Center and other Loudoun venues.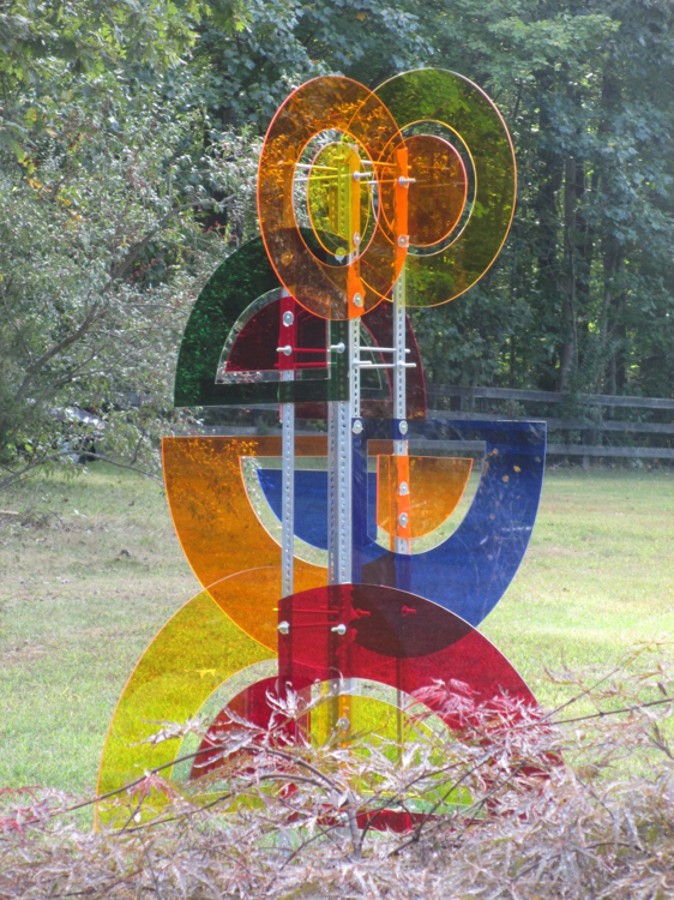 Sculpture by Penny Hauffe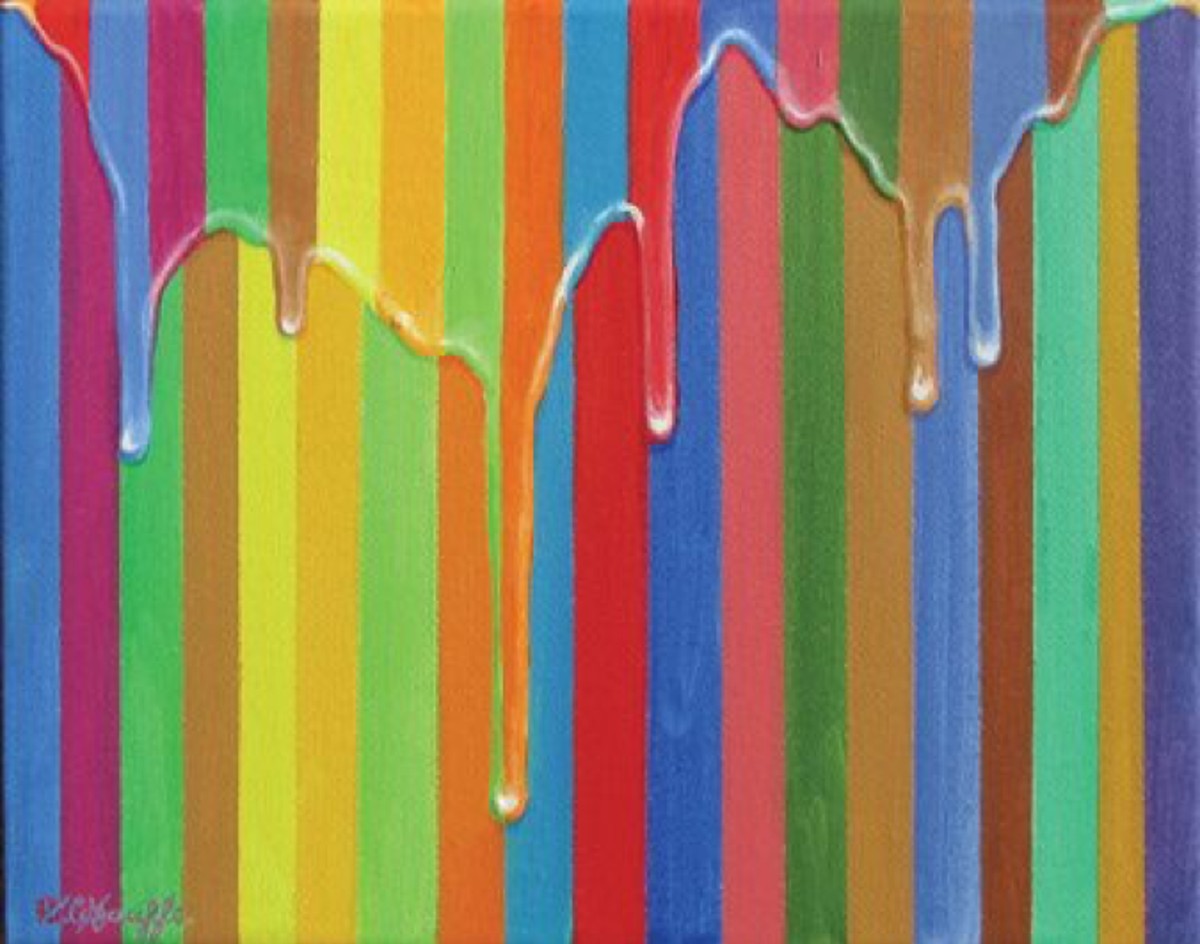 Abstract by Penny Hauffe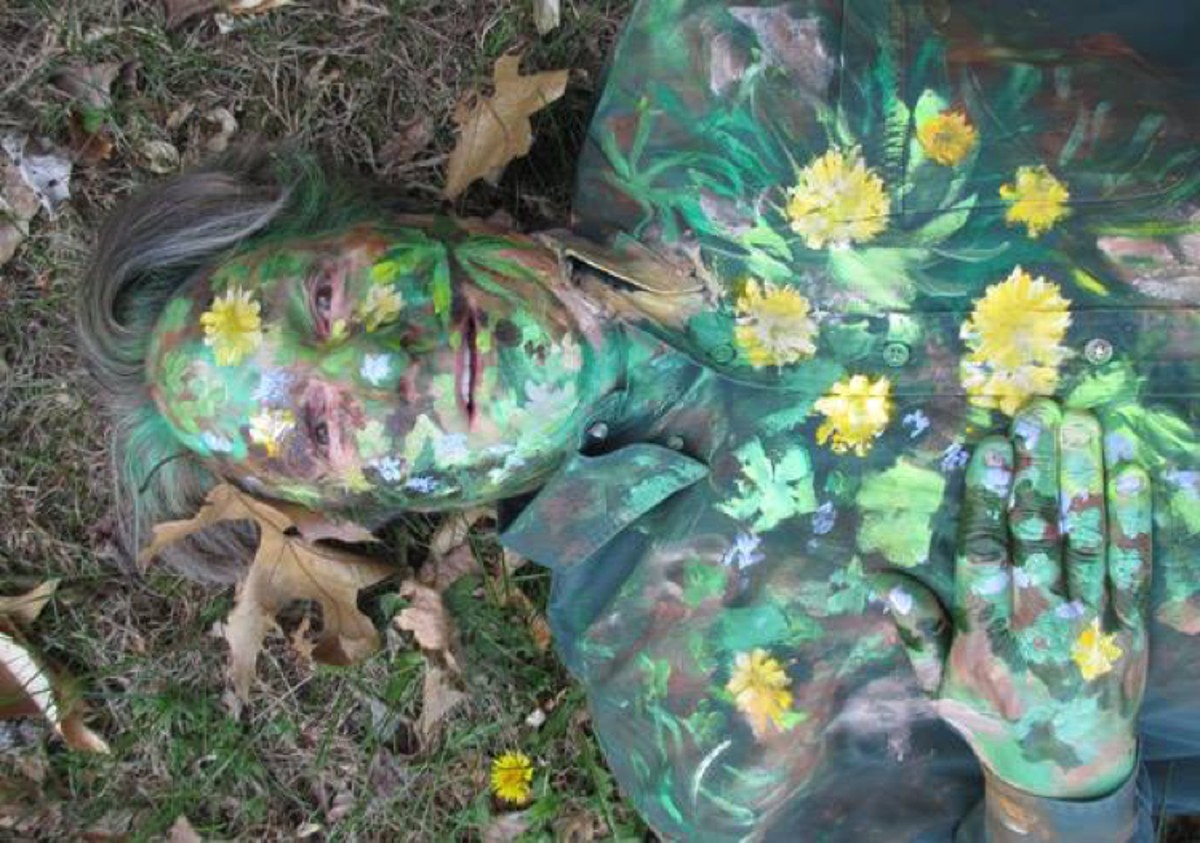 Penny also paints people! Photo of a painted Phil Erikson by Penny Hauffe.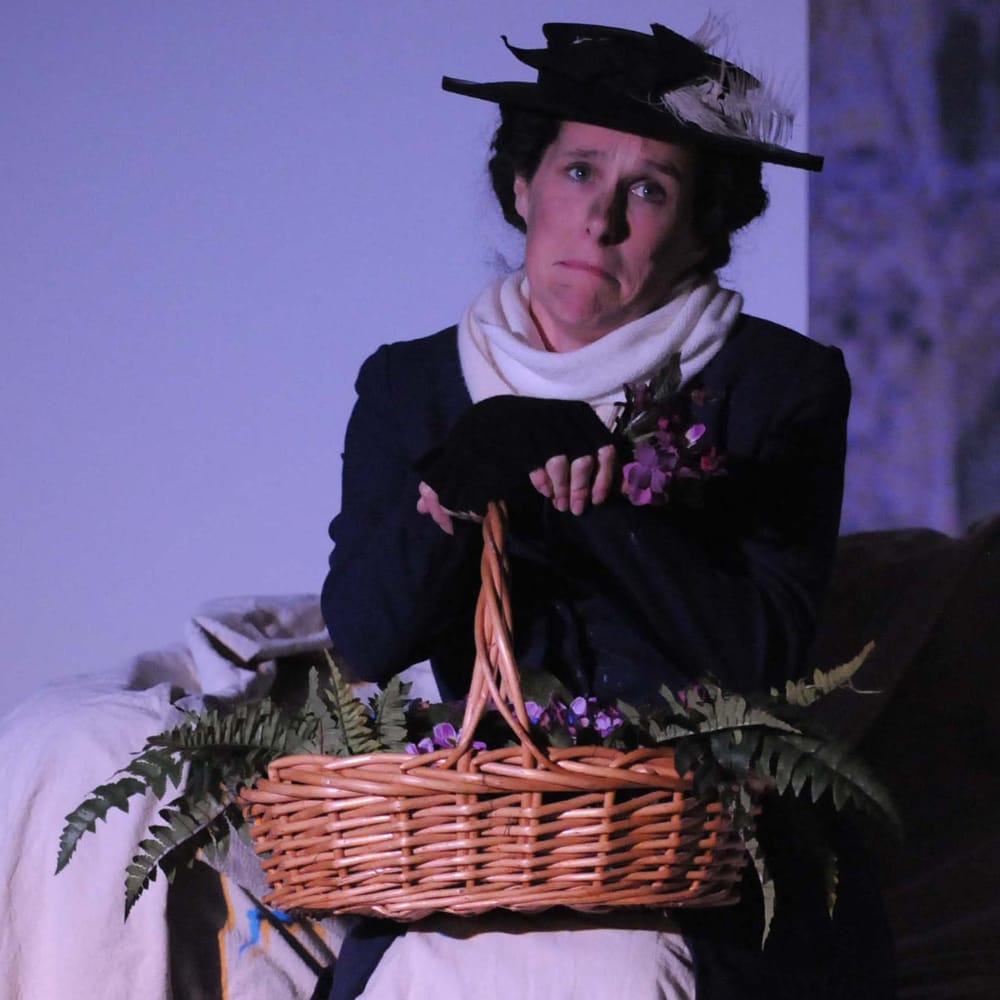 Penny Hauffe as Eliza Doolittle