Caitlin Coleman / Refined Fab Works
Functional and unique metal craftsmanship.
Shown below is a custom built one-of-a-kind table designed and fabricated by yours truly. Made from light gauge steel tube and angle, it is lightweight — weighing in around 65 pounds, but sturdy as they come. The table top itself is bare poplar, sealed but not stained. Since the boards unbolt, if you choose to stain it's very simple to remove them. The votive centerpiece features hammered leaves and intertwining branches with holders for tea light candles. This is perfect as wedding or housewarming gift!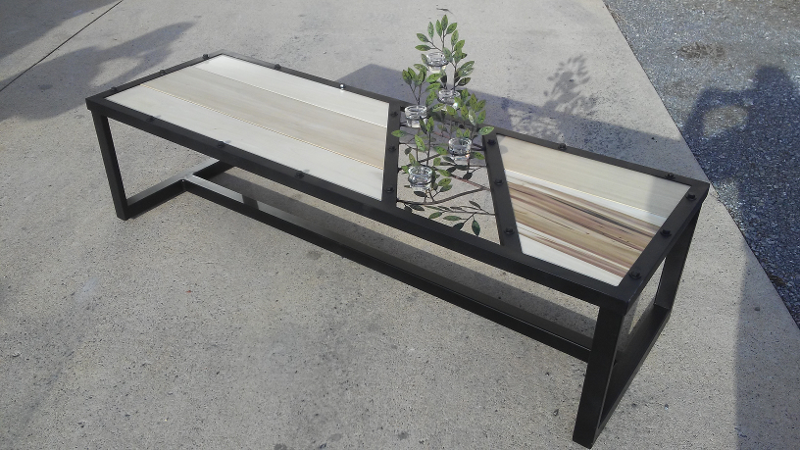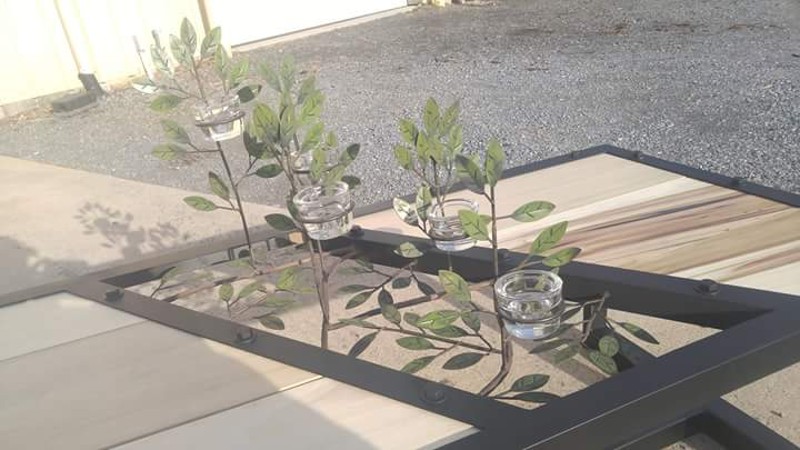 Centerpiece Detail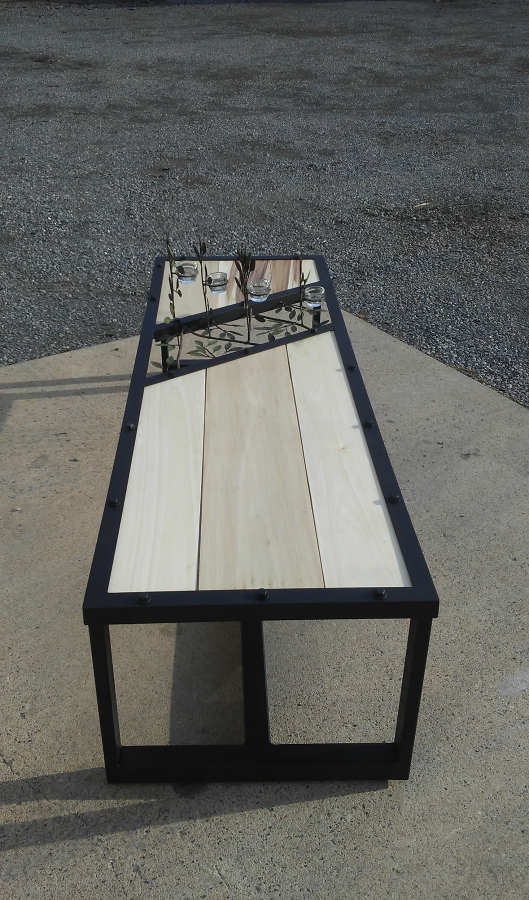 Another View